We seem to be in a funky pattern when it comes to Social Media. There are people who love platforms while others can't stand them. New platforms arrive and others diminish. This fluctuation has caused a malaise that honestly isn't warranted.
The primary function and purpose of Social Media is to communicate and share ideas !! This has been the purpose since its inception even though many have tried to either dampen it or make it argumentative.
The Carnival of HR (#HRCarnival on Twitter) has always been a fortress that has survived storm after storm over the years. I was asked if I'd host this month's Carnival and I jumped at the chance. It's an opportunity to rekindle the flame of great content and spread the word of HR practitioners from around the globe. When I put the call out for posts, the response was massive !! I dropped a spark on multiple platforms to show we can continue to break through the darkness and bring light to the profession and the industry.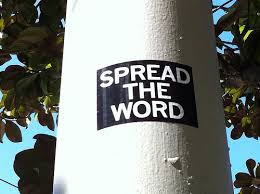 Listed below are the twenty-four entries I received !! It's a mix of veteran bloggers and new voices. I made sure to share which corner of the world each post came from. Make sure to check out each one and connect with the authors. Get ready, here we go . . . time to spread the word !!
Jennifer McClure from Cincinnati, Ohio takes a solid look at the ever-evolving field of leadership with 10 Critical Focus Areas for Leadership Success in the Future of Work.
Janine Ramirez from San Sebastian, Spain shares her new HR podcast – The Employee (EX) Experience.
Brent Morrell from Indianapolis, Indiana has great reflections about being an HR practitioner in his post – 5 Things I Wish Someone Had Told Me Before I Started in HR.
Erin McCune of Performica in Santa Cruz, California shares a blog authored by Ellen Raim looking at – Fraying Ties: Erosion of the Employee Ecosystem and the Push to Return to the Office.
Kat Kibben from Raleigh Durham, North Carolina penned a great read on – Employee Resource Groups: Impact Over Everything.
Paul LaLonde hails from Chicago, Illinois and wrote this after being inspired by a Netflix documentary – The Stoicism of Arnold Schwarzenegger: What Mr. Olympia Can Teach HR.
Alex Killick from Edinburgh, Scotland grounds us with his post – Leading Kind's Monday Motivation: Find the Kind Minds.
John Baldino from Vero Beach, Florida makes a strong argument about the value of communicating with candidates during the hiring process in his post – One Week.
Robin Schooling from Baton Rouge, Louisiana captures an essential workplace relationship in her piece – The HR and Hiring Manager Partnership.
Dorothy Dalton from Brussels, Belgium shares great insight in her post – Biases in Interview Scheduling.
Molly Weaver from Overland Park, Kansas gives us a different approach in her post – The Case for Providing Interview Questions to Candidates in Advance.
Heather Younger from Denver, Colorado shares some video coaching advice on – How to Give Constructive Feedback to Managers.
Kayla Moncayo from Austin, Texas has a compelling post with – Performer vs. People Manager.
Prasad Kurian from Pune, India offers a deep thinking post with – Simplicity @ the Other Side of Complexity.
Anthony Paradiso from Bergan County, New Jersey shares a full video webinar on a Pride Webcast.
Matt Meadows from Boca Raton, Florida goes against the grain with his blog – What People Get Wrong with Performance Reviews.
Michelle Harte from Birmingham, England gives us a Taylor Swift-inspired post – Rooting for (the Anithero).
Daphne Kakonge from Kampala, Uganda asks a timely question – Is Your Workplace Ready for Gen Z?
David Hayden from Doncaster, England shares the connection between the joy of a hobby of his and his work – Parkrun and Learning.
Ken Meyer from The Bronx, New York shares – The Importance of Explicit Communication.
John Bernatovicz from Akron, Ohio is observational astute when he shares – Things are Just Flat Out Weird Right Now.
Gary Butterfield from Leeds, England ties two important workplace facets naturally together in his post – Unlock Employee Engagement with Wellbeing Conversations.
Kyle Roed from Cedar Falls, Iowa reminded me of his fabulous podcast – Rebel HR. (You knew this had to be added !!)
Karin Hurt shares a great "how-to" post with – How to Create a More Innovative Learning Culture
Scott Leiper from Ayr, Scotland closes out the Carnival in his usual creative way with – Squiggly Shoogle.
Hope you enjoyed this month's installation of the #HRCarnival. Remember blogs, podcasts, webinars, and platforms are still alive and thriving. It's up to all of us to continue to spread the word !!