Do you remember the movie Bull Durham ?? It's one of my all-time favorites. There's a scene where Susan Sarandon meets with Tim Robbins (the talented pitching rookie) and Kevin Costner (the long-term minor league catcher), and she's deciding who'll she'll be dating that season. Costner gets fed up being treated like he has to prove himself and stands to walk out. Sarandon challenges him and asks him what he believes in, and he gives one of the best answers ever captured in the movies. She responded almost breathlessly, "Oh my !!"
Costner's character was ready to act on what he believed, and he held to it. I know it's just a movie, but I appreciate the example. Belief in something greater than yourself is needed because it gives you direction and clarity. In today's never ending stream of chaos, it seems that being someone who has beliefs isn't popular.
Just using the word "belief" raises the defenses of others. This seems odd to me because having beliefs doesn't mean that you are automatically contrary to others. I admire people who will be definitive and state what they believe in and stand by it. It doesn't upset me or offend me that others have different beliefs than I do. In fact, I wouldn't expect it to be otherwise because people are unique. Even if you picked one particular belief that two people "shared", they would interpret it differently.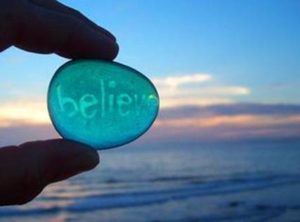 It also seems to me that people don't want to talk and dialogue about having varying points of view. Instead, people want to scream their beliefs with the expectation that you support what they believe . . . or else. This saddens me. I value that people look at the world from different viewpoints and perspectives. I learn from others even if I don't hold to what they believe. I don't think that we should want everyone to be the same. All I'd like to see is that people respect differences. I think that if this occurred, then we'd have a chance to reach consensus on many things that would hopefully move us forward.
The reason I wanted to tackle this potentially volatile topic, is that I think it is a facet of what we do in HR. We work with people who come from drastically different backgrounds. Even when we think there may be similarities in people, they are far outweighed by the uniqueness that everyone brings to the workplace every day. Each of our employees has beliefs. They may, or may not, express them. But, you need to know they exist. It drives how they behave and how they perform.
We tend to shy away from asking about what our team members believe. I understand that because we're not sure what we'll hear. I think what's key is not what you hear, but how you respond. I have found that when I take the time to listen to my team members I hear what they believe. Those thoughts and perspectives give me a better understanding of them as a human, and that's the key.
I can't lose sight that we're in the business of humans. Ever.
So, this week, I want you to take the chance to understand that having beliefs is innately human. Then, I want to also challenge you to listen to what other's believe in and not judge. You may not agree with them. Most likely you won't. But, understanding humans is needed now more than ever.
Like I said in the beginning, I have beliefs. I believe that people want to do good more often than not. I believe in having faith and showing grace. I believe in encouragement and lifting others up consistently. I believe in creativity, laughter, enjoying tie-dye and all types of music. I'm defined by my beliefs . . . and you are defined by yours.