This past weekend my wife and I traveled to see our daughter and help her through a monumental life event. She is preparing to buy her first car on her own. I don't know about you, but fewer things bring me dread than the car buying process. She had done her research, knew the types of cars she wanted to test drive, and the locations of the dealerships near her. She had her personal information all accounted for and was prepared to make a purchase if everything fell into place. We planned to all pile into her tiny car she had been driving for 11 years so we had it available as a trade-in. Everything was ready and we were confident that nothing could dismantle our day.
Then we left her apartment.
The first dealership we went to was the brand our family traditionally had purchased. We love the brand and this was sure to be the leader. The people who met us were friendly and welcoming. They passed the first test by making sure they worked directly with my daughter and not me as the Dad. It was odd that we weren't allowed to test drive on our own and we had to stay in the parking lot with one model and were allowed to go one city block with the other. We were a bit perplexed by that but were still positive. That didn't last long. We got the obligatory question, "Is there anything you didn't like?" My daughter said no but expressed that this was the first dealership we had visited and we wanted to see other cars.
The salesperson left to get another salesperson and then offered to evaluate our possible trade-in and give us some comparative data sheets to see why their car couldn't be beaten. We had been there an hour by this time. The rest of the debacle took another 1 1/2 hours with various moves and distractions trying to get us financed, explore lease options, and hollow promise after hollow promise. My wife and I stepped in after staying on the sidelines to ask for our daughter's key so we could leave. There was more stalling and then the dealership manager came out to fake plead with us about our poor decision to not make an instant (multi-thousand dollar) purchase.
My daughter was almost in tears and felt sick to her stomach when we finally extricated ourselves from the dealership. She didn't even want to continue. We did. The second experience was incredible and positive !! The salesperson took time to show every facet of the car and asked what my daughter wanted. She was exhausted and said she didn't really know. He was patient, thorough and treated her like an adult. The time we spent at the dealership from start to finish was less than an hour and he was in the mix with a brand she wasn't planning on fully considering.
Let's just say the third salesperson should find another job. He was apathetic and relied on us to read the tags on the cars to learn about the options available. He did let us drive on our own, but didn't really care we weren't interested. The fourth dealership has a salesperson who passed by us and shouted he'd get us keys if we saw a car we like and then proceeded to turn to his "bros" and shout some inane greeting which was far more important than a potential sale.
The day that had started so promising had fallen apart. We convinced our daughter to trust us and try a different dealership from our favorite brand even though it would require us to drive to the other side of the city. We looked things up to see if the model she wanted was even available and it didn't look like it was. We went anyway, and we're glad we did !!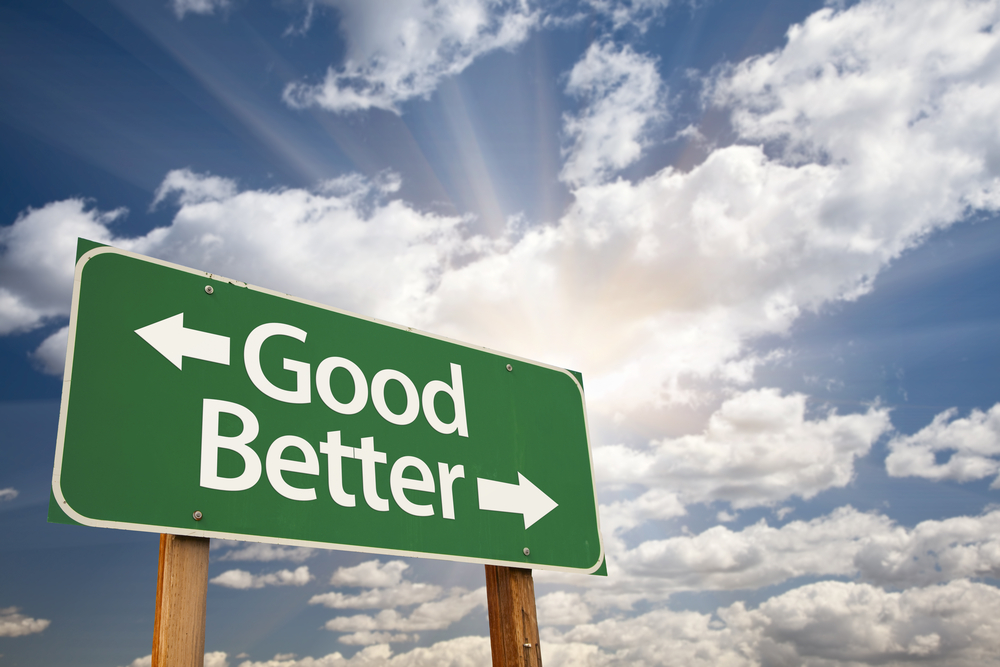 At this dealership, salespeople didn't rush like they were desperate for their commission. The person at the front desk asked us to take a seat and she'd make sure someone helped us. It was systematic, measured and intentional. After a few minutes, we met Chris. He invited us to his desk and spoke solely with our daughter. He was helpful, engaged and patient. He looked to see if the model she wanted was available and one had literally been unloaded into the lot minutes before we arrived. Even though all of the systems weren't yet activated, he slowly explained everything, answered every question and let us take the car out on our own.
Oh, and we had arrived at the time the dealership was closing for the day. Chris didn't care. He waited for us to return and then took more time to answer Melanie's questions and gave her every piece of information she asked for. He didn't ask for the sale. He just let her know he was available and would welcome any further questions whenever she had them. Then, we left. No car purchased, and he was completely at ease.
Guess who my daughter is going to work with ??
The reason for this story is that I see the same continuum of approaches from vendors and salespeople daily. The focus is primarily on the product or service they offer. Rarely, if ever, does someone ask anything about what I am/am not looking for. Linked In has become more and more a system for cold calling and pressure to accept invitations so people can make their sales pitch. If someone gets your email address, the approach is a mix of shaming, degrading and wondering if they've found the "right" person. And, if they hadn't, would we please forward them on?
Sadly, I don't feel this is how the best salespeople in our space do business. Fortunately, I am connected to more of them than the ones who keep trying to hammer me with approaches I just don't see working. They are more like Chris and I believe they are more effective when it comes to selling to HR.
I know that HR owns part of this broken relationship as well with vendors. We don't return calls, won't make time to meet people and ostracize people who could be a real resource. We need to be more open as well.
We need to change because we are both important to each other in what we do. I'd love to see us take the steps to do this. Let's quit the traditional/old school approaches and have some faith in each other. Let's make better connections with the knowledge that sales will happen when they should and with whom they should. It's needed now for our industry. Let's do this a better way !!