It's time once again for the Carnival of HR !!  I asked people to submit posts and give their thoughts on "HR would be better it . . ."
I was honestly overwhelmed by the incredible response !!  This edition contains posts from some HR bloggers you see on a regular basis as well as some that are "new" voices that you need to take in. (Make sure you scroll through the whole page so you don't miss any of them !!)
Before I list the links to these fab posts, I want to share how I'd make HR better . . .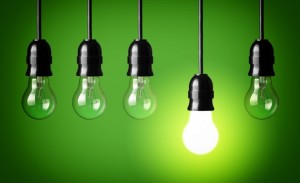 It's simple and the Carnival is a great example.  I have this audacious goal to connect all HR people together around the world.  A great way to do this is to share other's work on a regular basis as well as connect with the bloggers on purpose.  So, as you read the works included, follow the authors on Twitter, look for them on Linked In and connect with them going forward.  I enjoy each of the folks who submitted and hope you do as well !! Let's see how they would make HR better !!
Gem Reucroft (@HR_Gem on Twitter) stuck straight with the theme and I dig that !! HR would be better if . . .
Doug Shaw (@dougshaw1 on Twitter) keeps things simple, yet profound with Three Little Words.
Keith Gulliver (@KeithGulliver on Twitter) follows suit with simplicity in Better If . . .
Kristina Minyard (@HRecruit on Twitter) encourages us to see if our perspective on HR is positive or negative in Pride and Perspective.
Heather Kinzie (@LeadingSolution on Twitter) jumps alongside and asks us to be committed in her How I Would Make HR Better post.
Justin Harris (@UnlikelyHRGuy on Twitter) asks folks to Recruit Different.
David Kovacovich (@DavidKovacovich on Twitter) wants us to have perspective on how policies affect HR in Is Policy the Enemy of Trust?
David D'Souza (@dds180 on Twitter) offers insight if you're starting out your career in HR with Making HR Better (or not making it worse)
Mary Faulkner (@mfaulkner43 on Twitter) wants all of us to join in Making (HR) Leaders Better !!
John Sumser's (@JohnSumser on Twitter) HR Examiner always has forward thinking posts like this one from Neil McCormick – My 2015 wishes for HR.
Jonathan Segal (@Jonathan_HR_Law on Twitter) shares his 8 New Year's Resolutions for HR.
Maggie Frye (@Maggie_frye on Twitter) gave a step forward with the theme with her post HR Would Be Better If . . .
Dwane Lay (@DwaneLay on Twitter) moves us on the continuum of Resolution, Evolution, Revolution.
Nathan Hopper (@nathanhopper on Twitter) gives the theme a twist with HR – The New 4 Letter Word.
Robin Rothman (@robinlrothman on Twitter) adds great thoughts for Happy New Year 2015 and beyond for HR.
Jennifer Payne (@JennyJensHR on Twitter) is the facilitator of the fab Women of HR blog and she also has a look forward with 2015 . . .Welcome to the Future.
Julie Waddell (@jawaddell on Twitter) shares her insightful thoughts on I Would Make HR Better By . . .
Michael Carty (@MJCarty on Twitter) wants to see HR get more social on HR Directors need to up their game on data and social media
Neil Morrison (@neilmorrison on Twitter) about owning who we are in his post – It's Not You, It's Me
Joe Gerstandt (@joegerstandt on Twitter) asks us to be reflective on Start First With What You Believe
Heather Bussing (@heatherbussing on Twitter) shares resources and a broader perspective with 5 Books to Make HR (and Everything) Better
Sarah Williams (@TheBuzzonHR on Twitter) shares her view on How I Would Make HR Better
Ernie Tamayo (@ErnieTamayo on Twitter) breaks our filters with I'd Make HR Better . . . By Dropping the Millennial Stereotypes
Craig Farrell, a person looking to get into HR, shares HR Would Be Better If . . .
Chantal Bechervaise (@CBechervaise on Twitter) asks us to also simplify what we do with Back to Basics: Treating People As People
One of my fellow HR rockers, Peter Cook (@AcademyofRock on Twitter) puts a great musical spin on the theme with Punk Rock HR – A Manifesto for Better HR Strategy and Practice
Barb Buckner (@BarbBuckner on Twitter) shares really cool thoughts on her take on  HR Would Be Better If . . .
Liz daRosa (@lizdaRosa on Twitter) adds a positive spin on things with Let's #MakeHRBetter
Joe Abusamra (@Joe Abusamra on Twitter) takes a talent angle with his post Stir the Talent Warehouse Pot – Nuture, Engage and Prosper
Lisa Rosendahl (@lisarosendahl on Twitter) wants us to look at things differently with Changing the HR Story
Neil Usher (@workessence on Twitter) has a manifesto that we all could follow !! – A manifesto for everyone
Elizabeth Lalli-Reese (@TXStrategicHR on Twitter) gives our theme a healthy spin with Start the New Year Right: Workplace Wellness
Mike Haberman (@MikeHabweman on Twitter) gives some succinct advice to us with Advice for HR to Live by: Just Stop It!
Ian Welsh (@ianclive on Twitter) looks at this year and ahead with How Can We Make HR Better for 2015 and Beyond?
Sabrina Baker (@SabrinaLBaker on Twitter) has an optimistic take on things with The Biggest Opportunity Facing HR in 2015
Jessica Miller-Merrell (@jmillermerrell on Twitter) offers a great approach with Be a Lean, Mean, Creative Recruiting Machine in 2015
A fun and creative look at HR from Liz d'Aloia (@HRVirtuoso on Twitter) with Lead Like Carol Burnett
Robin Schooling (@RobinSchooling on Twitter) comes with one of our fave catch phrases with I'm from HR. And I'm Here to Help.
Broc Edwards (@brocedwards on Twitter) asks if it's possible for Making HR Better?
Melissa Fairman (@HrRemix on Twitter) gives us The Only Quote You Need in 2015
Ben Eubanks (@beneubanks on Twitter) encourages us to Develop an HR State of the Union Address
Tanveer Naseer (@TanveerNaseer on Twitter) asks Did We Succeed in Putting Our Employees First?
Sharlyn Lauby (@hrbartender on Twitter) wants HR to Embrace Organizational Outsiders
Love Ben Martinez's (@HRHound on Twitter) approach with 3 Words to Ditch Your New Year's Resolutions
Kyle Jones (@KyleMJ6977 on Twitter) wants us to Be Better Than Yesterday
Fun and different outlook from Peggy Hogan (@PurpleInkHR on Twitter) with HR Would Be Better If It Was Purple
Brad Galin (@bradgalin on Twitter) keeps things down to earth with Improvement begins at home!
A unique opportunity for HR from Steve Brewer from Burrt Jones & Brewer (@honestdesign on Twitter) – Why doesn't the HR Department have more of a role in workplace design?
And to wrap this great compilation for this Carnival of HR, Carlos Escobar (@cescobar on Twitter) with an environmental twist We Need More Plants in Our Buildings
Make sure you connect with all of these great HR folks !!  I'll be checking to see if you do because I want all of us to Make HR Better !!