This weekend my wife and I celebrated our 34th wedding anniversary !! It's an incredible blessing to have her in my life for all of these years and we look forward to many, many more. My wife has been willing to tag along with me throughout our time together because I have this insatiable need to surround myself with people. You need to understand that this stretches her past her comfort zone on a regular basis. However, she knows that it comes with being tethered to me.
Not only do I enjoy being around others, I like observing how they interact. You can catch snippets of conversations, and I wonder what the rest of their stories are. I am truly intrigued. It's a genuine interest because I feel there are countless experiences that would be shared. You could learn so much more than you know about how people live, what they believe, how they view the world, and more.
Just this weekend, Debbie and I went to the wedding of a family friend, and the room was filled with a handful of people we knew. The majority of those attending though were strangers. It didn't inhibit the celebration because the people were tied in some way to either the bride or the groom. While we were at the ceremony taking place in a beautiful center in an expansive park, the park's grounds were teeming with students taking pictures for homecoming. Another family paraded by decked out in their best apparel for a quinceañera with everyone smiling.
After the ceremony, people milled around for a happy hour and snacks. Dinner followed and the room filled with the noise and clatter of a myriad of conversations happening everywhere. Our table was no different. As I was engaged with the familiar friends in our assigned seats, I tried to capture what was happening around me. I wondered what was being shared.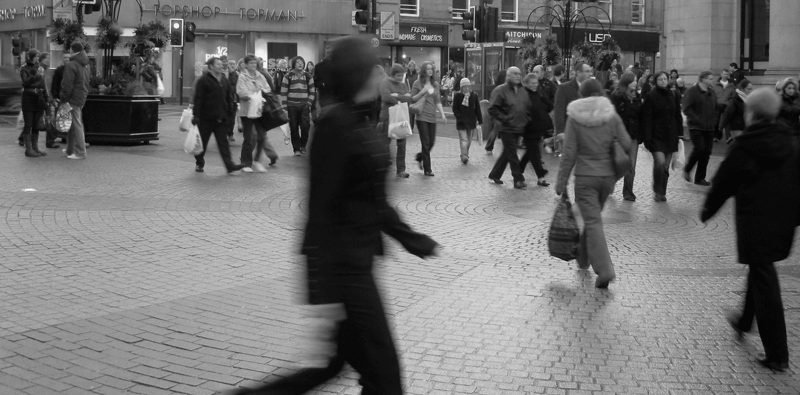 You see, I believe in people and feel every single person has something to offer. I'm sure of it. I don't feel there are those who are boring or not worth my time. And, when you stop and think about it, there are far more people you don't know versus those that you do. Our circle of humans is not as vast as we think. We all have a capacity of how many relationships we can manage and interact with and that's normal. It's not possible to know everyone. However, the world is filled with people I'm eager to meet.
We have an opportunity to expand our reach to those we know by making sure that those we work with are not isolated or untethered. They can be assured they're connected to you as at least one person in that environment. At the same time, when you have chance encounters with new people, pause and take time to chat. Make the time to see who they are. Be an unexpected connection. You never know where it will lead.
I plan to continue to observe people and connect when I can. There are so many humans to meet. It will be fascinating to see what happens. I wonder . . .