This past Friday, my wife and I were fortunate to take in the season finale of the phenomenal Cincinnati Pops Orchestra !! Not only was it the 10th anniversary of their acclaimed conductor, John Morris Russell, but a favorite group of mine was a featured guest – Over the Rhine. If you're ever in Cincinnati, I highly recommend seeing the Pops perform while enjoying the majesty of Music Hall.
As a self-avowed music freak, I couldn't contain myself. I was going to get to see live music once again, and it was a night out with my wife. The program was full of current hits, older standards, and great accompaniment with the guest musicians. It was easy to get lost in each piece as the orchestra played. You could fully take in all of the moving melodies and harmonies as the music wafted out over the audience. It was challenging to see which section would take the lead and the conductor led each section with ease. It was both enthralling and surprising at the same time.
You may not know this about me, but I'm easily moved by most things. I can be brought to tears at the drop of a heartfelt story or a well-played musical piece. Heck, I've even welled up during a TV commercial !! I am cool with this emotional response and feel it's something that defines me.
Well, during the night at the Pops, I was teary several times. It was glorious !! I wasn't thinking about those seated around me or embarrassed in the least. My wife knows what's coming any time we're out. The first song of the second half of the concert was the debut of a piece written by the conductor's friend who had been working on it for 10 years. It was his interpretation of the well-known Prelude in C Major by Bach.
The hall was silent when the harpist started plucking out the familiar arpeggio and I could feel my chest start to swell. It was as if I was witnessing this on my own with no one else around me. When the full orchestra came in, the violins played one prolonged note for several measures, and the tears started rolling down my cheeks.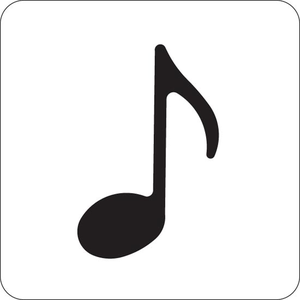 One note. Just one and my emotions burst forth.
After the amazing night, I reflected on that moment. How incredible was it that one note could bring so many joyous emotions to the surface? Seriously. One. Note.
When we look at the privilege of working with other people we tend to focus on what isn't accomplished or how someone approached us in a way that frustrated us. If you listen to the conversations happening in the halls, or online, you get barraged with negative comments about others. They dominate how we talk about the people we allegedly value. The "talent" of our organizations must be full of more shortcomings than real skills.
I know this isn't the case. We rely on others, and we should. So, instead of talking about what people "don't do," what if we helped find their one note? What if we found the one thing that unlocked their passion and helped their emotions flow out of them freely and positively? I think our workplaces would be overflowing with employees who couldn't wait to contribute and excel if we found their one note.
This week, change your approach and your conversations. Don't allow people to keep talking about others through a negative lens. Take up your instrument and start playing. Soon you'll see people connect and respond. Trust me. It will bring tears to your eyes.
To give you a nudge, here's some Bach . . .