I'm a proud child of the 70's !! I grew up in the time of bell-bottom jeans, paisley shirts and long hair. Clothes covered in multiple patterns were the norm. It didn't seem out of place at all because that's what you saw most people wearing. One of our favorite things to do was to let our jeans and shorts (because they were denim too) fray. The more loose threads the better. You didn't want to be seen wearing anything that looked prim and proper.
You never cut the loose threads or tears in your pants to add more. You just let them naturally unfurl and give more "style" to your wardrobe. Ironically, some 50 years later people pay to purchase jeans and shorts that looked just like I wore, but the price is much higher to be stylish today.
I enjoyed the loose threads of my youth, but I'm a bit concerned about the ones I come across now in the workplace. This isn't about clothing. It's about people pulling on any loose thread they can throughout the workday. It seems that conversations that are occurring consist more as a bundle of individual threads which have no consistency. Each interaction seems to stand on its own with seemingly no logical connection . . . except for one.
The connection belongs to the person(s) who pulled the thread in the first place. If they feel that resolution is made on their singular item, then all is good for them and with everyone else. That just isn't the case. It's good that they were able to bring some closure to their item, but that singularity lacks context. It would be amazing if the singular encounters lead to some level of continuity. However, most of the threads remain threads.
Trying to be productive and get work accomplished through an endless ball of loose threads is exhausting. You can't keep up with one situation before someone comes to you with another one that is completely unrelated. Another factor that compounds this approach is that people have little tolerance for situations if the thread is not theirs. They seek only to have the item which is in front of them addressed.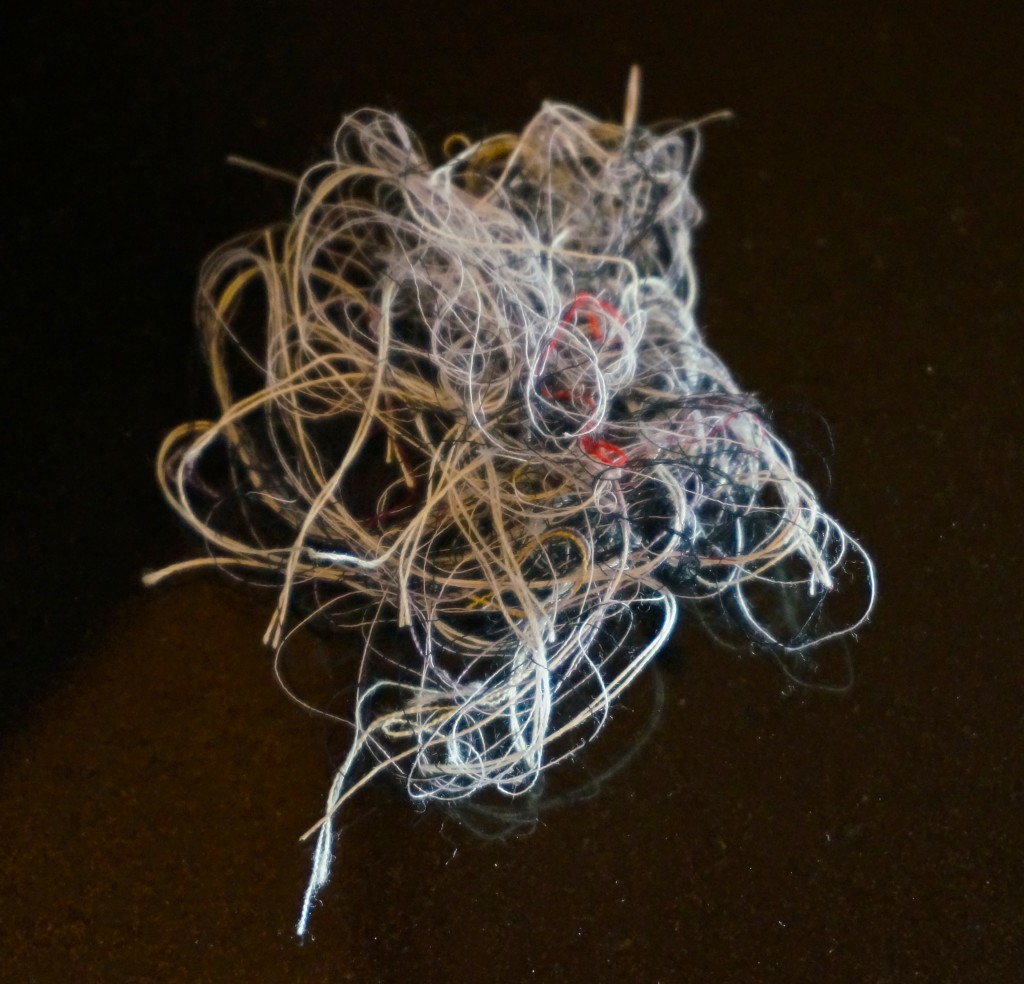 When this approach is prevalent in organizations, the workplace, and the culture slowly unravel. It's unfortunately what we spend the majority of our time on during each day. Thread after thread slowly pulled creating more snags and obstacles. People don't see it either. They're trying to do their jobs. They aren't trying to be malicious or difficult. With this reality we find ourselves wandering down a series of paths that may cross every once in a while but not often enough.
As leaders in HR, we need to be those who listen to the separate threads and pull out our needles to sew them back together. Instead of allowing disparate and disconnected conversations to continue to build, we need to show how together they make an incredible fabric. A fabric that soon turns into a stylish piece of clothing that can be worn and exhibited to one and all. Someone needs to step in to be the tailor.
You see, tailors don't see threads. They see what can become of the threads. They know when everything gets pulled together over time an amazing garment appears. We all want to be in a workplace that is effective, connected and moving in generally the same direction. Without tailors, you will only have a bundle of separate threads.
This week refuse to keep chasing the fraying actions that have been consuming so much of your time. Instead, pull out your needle, grab some threads and start sewing. You'll soon see how effective this approach is for you, your leadership and your employees.