I was recently thinking about my dad. He, unfortunately, passed away at the end of 2020 after a fall and a brain bleed. I miss him for many reasons. One of the biggest things I miss the most is hanging out and chatting with him. He had a razor-sharp wit and loved to recite quotes he had memorized. We would tussle each time we had a conversation. It was friendly banter which always led to meaningful discussions.
My dad spoke often about leadership. He admired when he saw good leadership in practice. He also didn't tolerate weak or poor leadership. He understood how a strong leader could positively impact a group or organization. I agree with him. The challenge is that there are so many approaches to what leadership is and how it can look.
I believe leadership is most effective when people are given context and can see what lies ahead. This type of approach is not focused on any one person. It's focused on the action given. It's an example of "so that" leadership.
My wife has always liked to have a clean, organized house. I appreciate that and concur even though I tend to be more of a cluttered person. One of the daily activities we do to start the day is to make our bed. I know people reading this will counter and give reasons why this is not needed or even a waste of time, but it gives her serenity and order. When our kids were young, our daughter dutifully made her bed, but our son . . . not so much.
This simple household task turned into a point of contention because Josh didn't see any reason to make his bed. Whenever Debbie would ask him to do it, he'd dig in his heels ready to confront and launch into a diatribe filled with objections. It was easier to walk away from the argument instead of fighting to get him to do this task.
One day, I pulled him aside and decided to talk to him about the bed making. I told him, "Josh, do you know why I make our bed with mom?" "No. It's stupid," he retorted. "Not really," I shared. "You see, I make our bed so that she starts her day in a great way. It gives her a sense of order and that's important to her."
He told me understood . . . and then . . . didn't make his bed. Ironically, when he moved out on his own he started to make his bed. He told me it gave him a sense of peace and order. Huh !!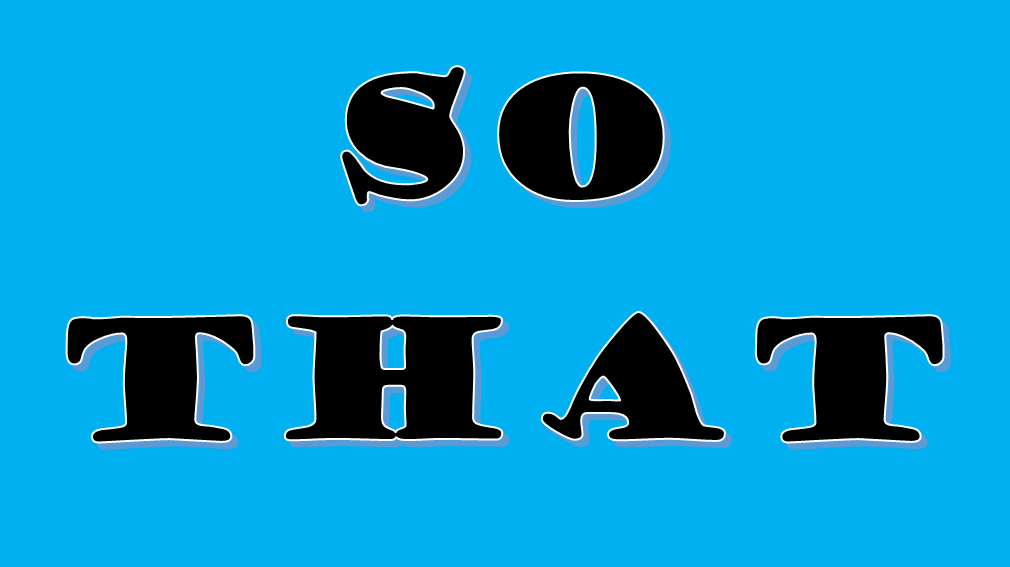 "So that" leadership is easy to incorporate into how you work. Giving others a simple reason for the direction and decisions you're making takes little time or effort. We tend not to do this and we get the same reaction my wife got from our son. Without context you invite confrontation. Wouldn't your day go better if you took the few moments it takes to give others context?
This week, start using some "so that" leadership yourself and teach others how to do it as well, and see how much smoother your day goes. Trust me. You'll find people you once viewed as challenging soften and consider taking the action you suggested. Give your people the "why" so that they feel they're aware of your expectations. (See how easy this is ??)