This past week we had an amazing celebration at work !! We had two Team Members retire which isn't common at our company. We're so fortunate to have a great culture where people work for us for many years. It's a true anomaly in today's workplace environment, but it's a true differentiator for us.
One of our retirees worked for us 11 years and the other for 35 years !! During the celebration, one of the owners shared the following . . . "Companies have two types of people, sparklers and candles. The sparklers shine brightly and are brilliant, but only for a short time. The candles are steady and burn slowly over time. They may not get as much attention as the sparklers, but they are more reliable. You two have been great candles for our company, and we are better for the contributions you gave over time."
They were some of the most poignant words I had heard to celebrate people. In HR we tend to focus on the sparklers in our companies because they appear to be more vibrant and exhilarating. We may call them different things like "high potentials", but are we looking for a little wax that goes along with the shine? We need people who bring life, energy and light to our cultures. However, the candles of our companies do this every day.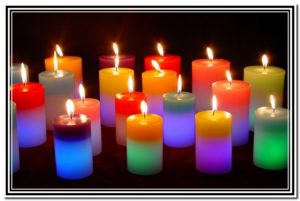 Where is your focus? Are you being asked by senior management to pay attention to the sparklers? What about your systems? Who do they recognize and highlight? I think most of us would see that we get distracted by a group that may not be with us for the long run.
The question that faces us is can you convert a sparkler to a candle? The answer is – it depends. It doesn't depend on HR however. It depends on the employee. You see, everyone starts a new job/role with exuberance, anticipation and maybe even a bit of anxiety. People want to prove themselves and add value. They often burst onto the scene and everyone notices them. It's hard to sustain this level of energy and you see them transform over time to either become a steady contributor who is part of the company fabric or they burnout. HR can step in and help encourage people so that their flame doesn't extinguish.
We can do this because HR is the "keeper of the flame" of an organization. We have to be able to ignite people and let them sparkle as well as nurture them to make sure that flames don't go out. In order to do this, we need to stay lit ourselves. Who are the candles of HR that you know? Who are peers in the field that you can connect to that will keep your candle burning?
We need to own this role of what we do for employees and our companies. We have the ability to help people continue to burn and thrive in what they do in their various roles. Light the flame of others and keep your eyes and focus on the candles all around you.