As I compose this post, I am blissfully exhausted. That's because I spent another weekend working at our daughter's house. This time it wasn't due to the age of her house resulting in another repair to modernize the 105-year-old beauty. Now, we're on to making the interior of her house her own. That, of course, means painting.
Quick aside – I love to paint rooms !! I really do. It's a great workout and I can get lost in the activity and wonderment of adding a new color to the walls. I usually isolate myself, turn on a Spotify playlist, and zone out. I don't mind the mess, the clean-up or the level of taping and/or difficulty. The only thing I dread painting is ceilings. Ugh. They are the worst !! Guess what we painted this weekend . . . ceilings.
Not only were we going to tackle ceilings, we had to disassemble three ceiling fans and five of the seven rooms had textured ceilings. (Can you hear the screams which happened in my head ??) To make sure we were prepared, we referenced the number one resource available to one and all – YouTube. Thank goodness we did. Did you know that you need to use the roller in one direction instead of pulling it back and forth when you paint a textured ceiling? I never did. If you paint them like you'd paint a wall, the texture can become too heavy and pull away from the ceiling. Eek !!
We also saw how to use a paint screen in your 5-gallon bucket so you don't have to lug a paint pan around. The next challenge was about my approach and had nothing to do with a method of painting. I'm not a very focused person. I tend to have a multitude of thoughts and ideas swimming in my head at all times. There's usually some musical tune resonating as well. That is my normal. Put this reality to painting white paint on a white, textured ceiling. It was so difficult to see what areas I had covered and which parts I may have missed.
I realized I was making little progress so I did something completely against my nature. I paused, took a deep breath and decided to use a disciplined approach. I looked at the ceiling in sections and then made sure that each stroke of the roller (in one direction) slightly overlapped the next one. It seemed to be tedious to my normally frenetic brain, but it worked. Methodically, I worked down the family room and completed the first coat. Moving into the dining room I felt more confident understanding that discipline was going to be the key to becoming more efficient. And, it was !!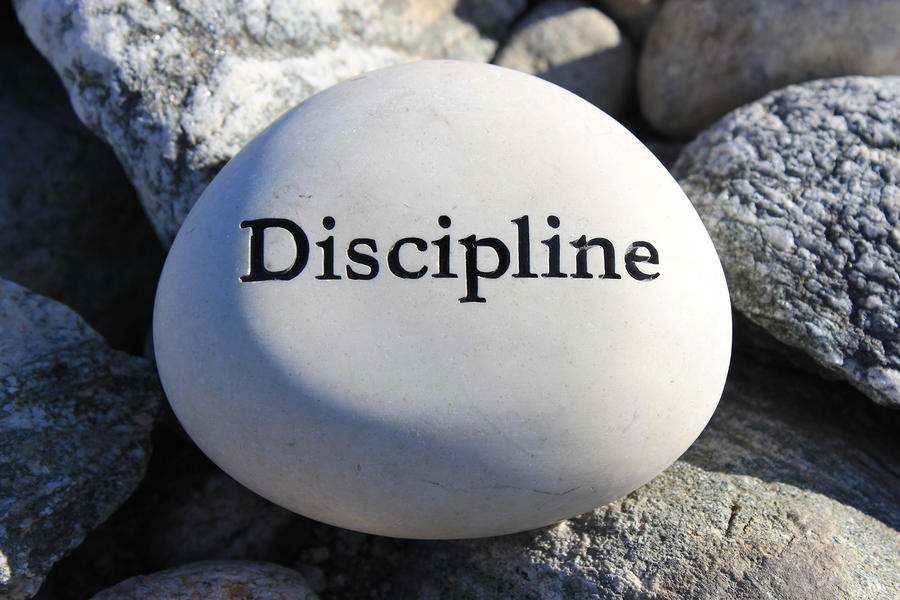 Most HR pros don't view the word "discipline" positively. It's the tar pit we find ourselves in when we have to address the behavior of someone. It's usually not positive behavior either. Because of the negative implications of the word and the work of disciplining others, I never like hearing the word. This is a mistake because having discipline is much different than having to discipline someone.
So, I'd like to throw this challenge out to my HR peers. Let's embrace the beauty of discipline so we can "coat" the landscape and environments we work in. By having a steady sense of movement we'd find ourselves moving forward far more than we would be stuck in the negativity of the profession. What do you say? I think it's worth the effort. Let's see what happens !!
By the way, I finished all the ceilings and had a fabulous weekend with our daughter.