This weekend my wife and I took a day to have an adventure. We're trying to make sure to get out and try new things and see new places. We went to the Kentucky Horse Park in Lexington, Kentucky. We had perfect weather and arrived just as the gates opened. I personally was geeked because I grew up next to a horse farm and always enjoy anything I can do to get to farm-related events.
We made our way to one of the barns to see the horses being groomed. The stalls were filled with magnificent draft horses. After a show featuring some horses that were racing champions, we made our way to the Parade of Breeds. As we took our seats on some metal stands a young boy crawled up behind us and sat on his mother's lap so he could see. He was fascinated by every, single horse that entered the arena. One horse was covered in a full costume as if he was in a medieval joust and his rider was costumed as well. The young boy squealed with delight and exclaimed that for Halloween he wanted to have a horse that wore a costume and he would wear one too !! His mom was so encouraging and told him that would be great.
After the show, we grabbed a wonderful lunch of loaded nachos. As we were starting to eat, the same young boy came strolling by with his family. He saw what we were eating and he shouted, "They have walking tacos ?? THIS IS THE BEST DAY !!!"
His exuberance was heartfelt and palpable. He couldn't contain himself. One quick note. He was the only child in a large group of adults and it didn't phase him in the least. Every activity he participated in brought him unadulterated joy. I was taken by his response and it made me wonder.
Do I have "best days?"
I am a consistently positive person for the most part. I get frustrated at times and even angry. It happens more than I'd like to admit. As I reflect while writing this, most of the things that detract from being positive are minor and self-focused. For instance, I could get ticked that someone cuts me off on the road during my commute. Instead of thinking that the others around me are on a commute as well, my blood pressure rises. When someone is critical of my work, I want to step back and breathe, but that usually occurs after my emotions take hold first.
I'm sure you could come up with examples just like these and more. It doesn't help that the majority of people you encounter throughout the day look at what's wrong with the day first. On top of that, we are surrounded by news, social media and conversations that spend more time tearing down than building up.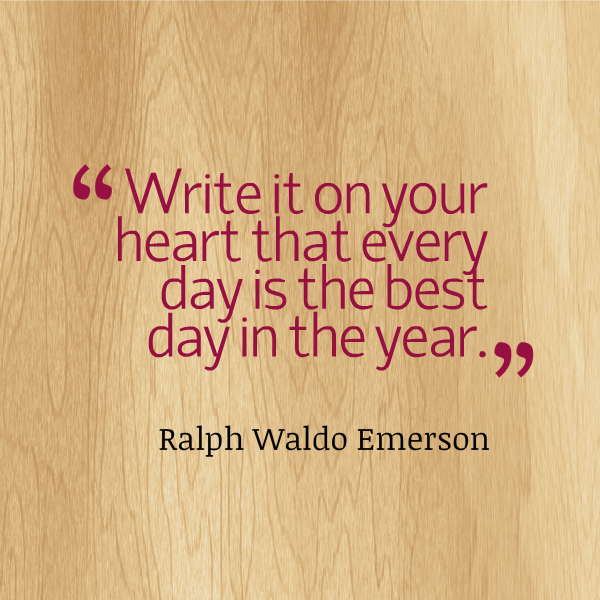 I refuse to follow that trend. I want to be like the young boy taking in life as an endless picture of wonderment. I don't think this is unrealistic or naive. I don't want this to be something that is aspirational. I want it to be seen in my behavior and my interactions with others. In fact, I would love to see more people join me in this endeavor.
This is something that I will strive for personally and would also challenge those in HR to adopt it as well. Think what our profession and our workplaces would look like if every day was a "best day." First of all, people would be stunned. How cool would that be? We could set our companies on edge by having a genuinely positive outlook. Seems radical doesn't it? Secondly, how amazing would someone else's day be if they saw you having a best day?
This calls for us to take in life and all that it offers and see the joy and opportunity in front of us instead of falling into the trap of negativity and sullenness. This also requires us to be others-focused and have faith that things will go well for them and for us as we work together.
The young boy probably didn't realize how refreshing and countercultural he was this weekend. I'm grateful that we crossed paths and that I was reminded of how to have a best day every day !!