I've been a big fan of the Carnival of HR for years. For those of you who are unfamiliar, each month people submit blog posts to share their thoughts and content for all to enjoy. Sometimes there are themes and other months are purely a curation of great HR blogs/articles.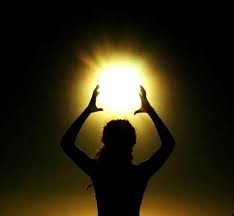 As the host this month, I wanted to have a theme. When you look around the world, it can seem challenging, bleak, and unyielding. It feels like a cover of darkness is always trying to envelop all areas of life and work. I, however, have been someone who believes that people can shed light to make the darkness disperse. So, I asked people to chime in and contribute their perspectives on how they chose to do this. Enjoy the following submissions and make sure to reach out and connect with each of the authors.
Jared Narlock encourages us to recognize that we can make time for Courage, Grace and Kindness.
Jonathan Segal shows how a great distraction can give us much-needed balance. White Lotus: What's Work Got to do with It?
Michelle Harte channels her inner Ed Sheeran and the power of supporting each other in Celestial (You Make Me Feel).
Nicole Roberts nudges us all to give back to others in the HR and Business space by Giving A Hand Up.
James Dean encourages people to make sure you're choosing to watch and consume positive content with Shining a Light On . . . Social Media.
Jessica Beck shares a wonderful story about her Grandfather and the power of A Cool Drink on a Hot Day.
Mary Kaylor shares the good work of Jordan Quigley who she works with at Robert Half on the Search for Empathetic Leaders.
Meghan Brown has a truly uplifting post that shows us how we can Shine Bright This Holiday and Always.
Christie Engler talks about how much she enjoys gifts and wonders what gift(s) HR can give others in 2023 in Presents Are My Favorite.
Andrew Bull helps with the combination of reality and expectations of Team Performance.
John Baldino channels Sir Paul McCartney about the power of Coming Up – Joy at Work, Home and Within Self.
Jamie Bearse gives us a broader perspective by reminding us that HR Alone Can't Create a Great Culture.
Steve Williamson asks us to consider we may have more impact than we think in Is Inspiration Your Secret Power?
Angie Redmon has put together a great set of approaches for HR leaders with End of Year Tips and Ideas.
Scott Leiper brings a ton of energy, creativity and a dash of Warren Zevon with Enjoy Every Sandwich.
Baskaran Ambavalan wraps up this Carnival with a fantastic list of suggestions for HR Priorities for Success in 2023.
**************************************
Thanks to everyone who participated in this final HR Carnival of 2022 !! Great work and great people.
I hope everyone in HR and the global HR Community chooses to be people who shed light next year every. single. day !!