Next year is a milestone year for my wife and I. We will be celebrating our 35th wedding anniversary and we're both also turning 60 years old. I'm so fortunate that she said she'd marry me decades ago when I proposed to her at the Cincinnati Zoo (where we first met.)
Since this is momentous for both of us, we're looking into an adventure to mark these passages in time and our lives together. We're considering taking a Viking River Cruise that will take us through Hungary, Austria, Germany, and the Netherlands. It's fascinating to plan and we both already feel the anticipation growing. To prepare, Debbie challenged me to refresh and relearn how to read and speak German.
I have picked up the gauntlet and have started doing daily language lessons using the Duolingo app on my phone. I'm a little over a week in and I love it !! I know I could use Google Translate or some foreign language AI bot instead, but that seems like an easy out.
I wanted to accept her suggestion for many reasons. The first is that it would be cool to be conversant and understand the language and signage we'd encounter throughout the majority of our trip. Secondly, I took German for one year in college and it was wonderful. My heritage is a mix of German on my mother's side and Irish on my father's side. Also, I was born in Nuremberg, West Germany (that's what it was called back then) on an Army base where my father was stationed. Finally, one of the stops on the trip is Nuremberg. To be able to speak to local people in the city of my birth would be amazing !!
The other benefit of jumping into learning a second language is the reality that there are untold advantages to being a person who is constantly learning. I've always been a curious person who is more willing to take risks than others. I get itchy if I fall into too many predictable patterns in life. There is always something you can learn. There is no possible way you can get to a point in life where you know everything that you need to know. Something new is just around the corner if we're willing to look for it.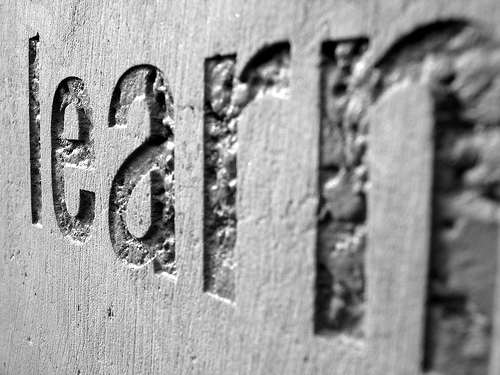 Back in the 1990's and 2000's, there was a concerted effort for people to become "Lifelong Learners." I remember blog post after blog post on the topic. I probably wrote one or two of them myself. It's a great aspiration but many of us learn only when told to for a reason. The focus at work is production and that's it. The trend has shifted to produce, produce, produce, and then fix mistakes when they occur (which they will). Hitting our numbers, driving results, analyzing data, and then coming up with methods to get them consistently better is the message of the day.
I don't think learning and performing are separate functions. Far from it. They are intertwined. We would perform far better and consistently if we took the time to learn first. We have the time. We just choose to blow through it because of the incessant pressure to produce at all costs. This is a miss. A big miss.
As HR pros, we should be the ones pulling the brake inside our organizations. We should always take the position of being intentional in having learning and development become the fabric of our company culture. These efforts shouldn't be a program or a reactive response to another inane performance review list of goals.
Learning, like work, should be continuous. It should seamlessly flow and be encouraged to pursue so our folks, as well as us, don't get stagnant and stuck in our ways.
This week, see where learning can occur for yourself and others, and then jump in. I'll be continuing my German lessons while looking for other opportunities myself. I'm geeked to do this and I hope you are too !!
(BTW – "Geeked" is universal and the same in every language – as it should be.)