My wife and I are very fortunate. We have a solid relationship with our kids. One of the things I've worked on with them over the years is that I'm always available as an outlet. It doesn't matter the timing, the subject matter, or how "big" of an issue it is to them. This has resulted in some very emotional conversations over the years. They involve a mixture of tears, raised voices, and sometimes some "colorful" language. I never get upset when these convos pop up because I want them to know they have a safe outlet to help them work through the various ups and downs of life. They know that they can dump their bucket with me.
The key to making this work is to not automatically jump to potential solutions. We're wired to try and solve whatever is presented to us within moments. Too often, we don't even allow sentences to be completed before we start offering options to work through whatever is presented to us. Ironically, we think that is being helpful and why someone sought us out in the first place. That is so far from the case, but it's our typical response. This "jump to a conclusion" approach is so limiting and narrow, but it is what we lead with. This is most likely because, if we were honest with each other, we just want to solve and move on.
We feel that people are worth our time and attention only if we can provide the expertise to pull them through the situations they find themselves in. In turn, this gives us a great, warm feeling because we convince ourselves we've been such a critical help. I don't want to seem that there isn't value in these interactions. The majority of business is conducted with these solution-based snippets with little to no depth or context expected.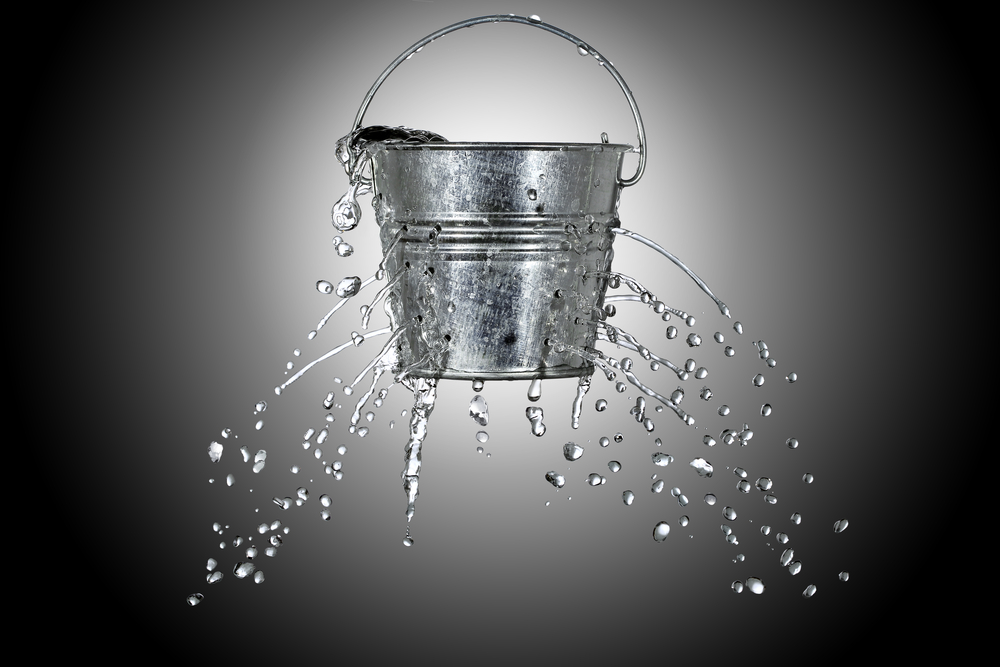 Because we don't take time to let people dump their buckets, you'll find that their buckets start leaking. People want to have that safe outlet at work. They don't want to continue to walk around feeling like they're about to burst. The question to ask organizationally is – Are we willing to do this? There is a risk in allowing people to dump their buckets, but it's a risk worth taking.
Whenever I am available for my kids, I know the release they experience helps them clear their heads, balance their emotions and work through a path toward resolution. The release is what is needed more than any solution. It's a much healthier method to try than letting the pressure and stress build up over time. I've been there when my kids start leaking. It's not pretty. They don't enjoy it and neither do those around them.
This past year, our company has been upfront that we'd like people to have the ability to dump their buckets when needed. It's been quite the journey and we've had some bumps and stumbles along the way. However, it's been the most freeing cultural shift we've ever embarked on. Please don't think that it's a constant dumpfest with people grousing all the time. It's just the opposite. Now we have more constructive conversations because people have had the ability to clear the air and their heads before jumping into the old quick solution pattern. We've seen more context, more shared perspectives, and healthier relationships. It's been needed and it was sitting right in front of us all the time.
I've found that more and more of my time leading HR is making sure that people are dumping their buckets. I'm not always the person involved in the conversations, but I am making sure they're happening. It's such a valuable use of my time because enabling these sessions to occur is making people healthier, and it puts them in a better position to perform.
This week start looking around at those you work with. How are their buckets? I'm sure they're overflowing and even leaking a bit. See what you can do. Figure out how to set an environment where bucket dumping can happen. Put on your wading boots and see the great things that lie ahead !!