One of the things I truly hope to see in my HR "lifetime" is that the two communities of HR practitioners and HR folks in Social Media as one body.  A great way to do this is to recognize one of our own.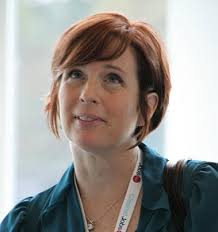 This year's #TimSackettDay person is Kelly Dingee.  Kelly is the bomb and one of the best resources I know when it comes to recruiting and sourcing.  She is a practitioner who is not only rocking this facet of HR – she is also encouraging us all to look at things differently so that we make talent relevant in our organizations !!  She is a regular contributor on Fistful of Talent (another great resource you need in your HR quiver to regularly read !!)
Make sure that you connect with Kelly.  You can find her on Twitter (@SourcerKelly), Linked In and Google + as well as Fistful of Talent.
Recognition isn't something to be jealous about because the focus is on someone else.  Recognition is an opportunity to share and highlight someone who brings insight, value and new approaches.  Kelly is one of those folks.
So, please join in recognizing Kelly on #TimSackettDay (another great HR practitioner) !!
I hope that today is just the start of you recognizing the great HR pros that are all over the planet.  Remember always . . . We Are Better Together !!