This on-going pandemic is pressing in on people from all angles. It is causing distrust, angry comments, judgement and assumptions. People run the spectrum from full lockdown to unprotected flaunting. Throw in the middle of this that we have lost the ability to seek context or have discussions anymore. People take a thread of information or an image and make comments based on where they stand on an issue insisting that others absolutely agree with them. It's exhausting and it doesn't feel like we can treat each other as people anymore. We have decided to judge people based on taking sides.
Honestly, I feel people are doing this because they care. I don't think its malicious or mean spirited (in most cases). People want to be seen and heard. This isn't a new sentiment. It just happens to be front and center in almost every interpersonal interaction. I wanted to frame how I'm seeing, and experiencing, communication before sharing a story. It's a story that has more meaning now to me than it did ever in the past . . .
A few weeks ago, my daughter came home to visit and see her friends. They discussed this beforehand and made sure they were being responsible where and when they met. She felt compelled to come back because one of her dearest friends just got engaged and she wanted to congratulate both of them in person. Since I had her home, I did what I had been taught – use her help with chores around the house. My daughter has always been fit and athletic and I could use her muscles to get some things attended to. We had a ball fixing a split rail fence, visiting the hardware store all masked up multiple times (because you never get everything on the first trip), and catching up on how life is going.
When she got back to her home in Indianapolis, she texted, "Dad, I'm becoming like you because you fix things for your mom and dad when you go visit them." I beamed through glistening eyes. The next phases of our lives were in process. The following weekend, I went home to Ada, Ohio to visit my elderly parents. I am the trustee of their lives now, and they can't sign certain things without me present. Again, we checked with each other to make sure everyone was healthy and safe before I trekked north.
I made it up for the day and went to a bank to sign some papers. Here's where reality hits. I drove my parents over to Kenton, Ohio which is about fifteen minutes away. They felt I was putting them out, but I reassured them I was fine and glad to be their Uber. As we arrived, we masked up and I needed to assist my father who walks with canes and can't see well at all. My father is now legally blind, and I had to help guide him the one block to the bank. When we were signing papers, I gently guided his hand to the line on the forms to fill in his signature. I had to repeat what the banker was saying because my mom is losing her hearing. My dad is a talker and he likes to connect and spin a yarn with everyone he encounters. He tried to do that with the young banker, but he was disinterested and just wanted to get through the task at hand. I'm sure he wanted to leave the bank as quickly as he could to get back to the family activities he was anticipating for the weekend. I could see my mom was hurt that the banker was impersonal because that just isn't who she is.
I was the mediator and kept things moving. I chuckled at my dad's stories and memories because they're really funny, and I reassured my mom that we were getting everything taken care of. We went back to their house, had an incredible meal of homemade potato soup with sausage links, and then headed to the project list for the day. My mom wanted me do three things: (1) Put a new rope on a flag pole out front so they can fly the American and Ohio flags, (2) Clean out the gutters and fix some seams, and (3) Install a window air conditioner in one of their rental apartments. No big deal – right?
We took each task one by one, visited the local hardware store where my mom has a basket filled with homemade masks, she sewed which are free to the citizens of Ada, and got everything completed by dinner time. We laughed, caught up on life and talked about my remaining aunts and uncles' health. Dinner was special because we ordered carryout pizza from their favorite local haunt. I was spent after it all but drove home satisfied knowing that a few hours with my parents helped them close out tasks that were on their mind.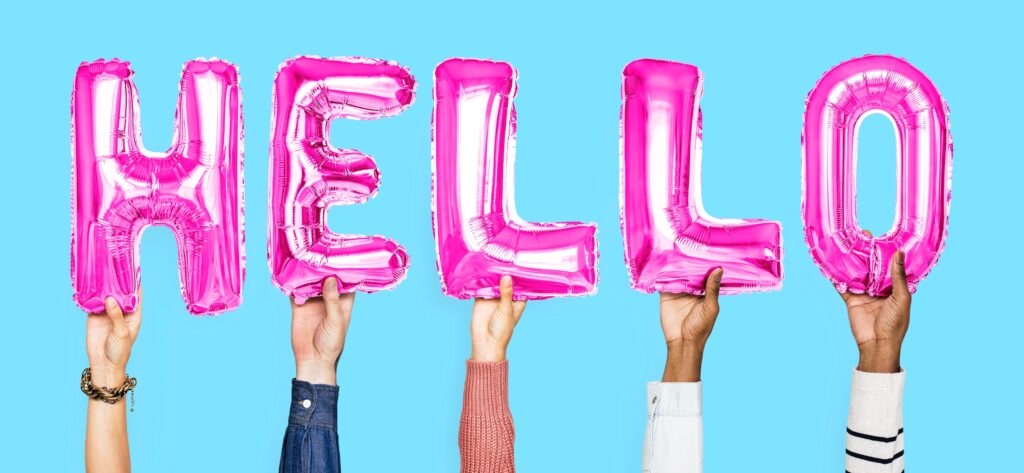 This pandemic has kept us away from each other which has allowed us to be safe and evaluate how we can better connect and interact. I feel that for too long the incessant, rapid pace of life made almost every encounter with people trite and trivial. We were too busy to invest our time in others. One of the fallouts of being apart has been that older people are isolated even more than they already were. Now that we're trying to maneuver our way through how we're going to be around each other again, we can't go back to the brush by approach.
I hope we've realized that we've always had time for others. Now we have a chance to pour into people in a more constructive way. You need to realize you work with, and possibly live with, people who are aching to connect and be recognized. They want to talk, see you and share stories that may have no significant meaning to you but mean the world to them.
This coming week, I want you to stop and assess how you can make time for others on purpose. Are there elderly people who could use a smile and an hour of your time? You need to be safe and follow guidelines so that someone isn't put at risk, but you don't have to avoid others. Wouldn't it be great to know that every person around you had someone check in on them? Wouldn't it be amazing to know that every person in your life felt connected, not alone and cared for? Take the time to say, "Hello in there" and let people know that you'd love to spend some time with them.