If you've read this blog for any time, or if you know me personally, I'm pretty much a hippie. Now, I don't have the "look" much anymore, but I do have the vibe. I've always related to the general positive approach to life that embraces people for who they are and where they are in life. I dig tie-dye as a personal fashion statement even though it went out of style decades ago. It's a natural choice for me.
One of the iconic items from this approach to life is the lava lamp. I remember seeing them in a neighbor's house when I was a teenager. I was fascinated by the warm glow and the globs of liquid moving up and down the colored water. He was a stereotypical kid of the 70's with his room filled with blacklight posters, incense, and a bead curtain that hung at the entrance to his room. I felt at home and have held onto this fascination with this simple, decorative item.
As a confession, I have four lava lamps in my office and three more at home. I was even given one this past Christmas as part of a secret Santa exchange. It has a Bluetooth speaker in it which you can stream through as it's glowing and moving !! It's epic. I love having the lamps on, and they are the first switches I throw on when I hit my office door.
Now, this may sound a bit "out there," but I think we can take lessons from lava lamps which apply both to practicing HR and in interacting with people. You see, by themselves, lava lamps are fairly non-descript. There's a metallic base and cap at the top of a tapered cylindrical piece of glass. The liquid inside may be clear or colored, but it is nothing more than a filled tube that is basically inanimate.
Sitting motionless at the bottom of the liquid is a chunk of some colored waxy goo which could honestly be a candle. The lamp will be another piece of furniture unless you take a simple action. You need to click the switch to turn on the lightbulb which is hidden in the base of the lamp !! That simple motion will give this throwback novelty the energy it needs to bring it to life.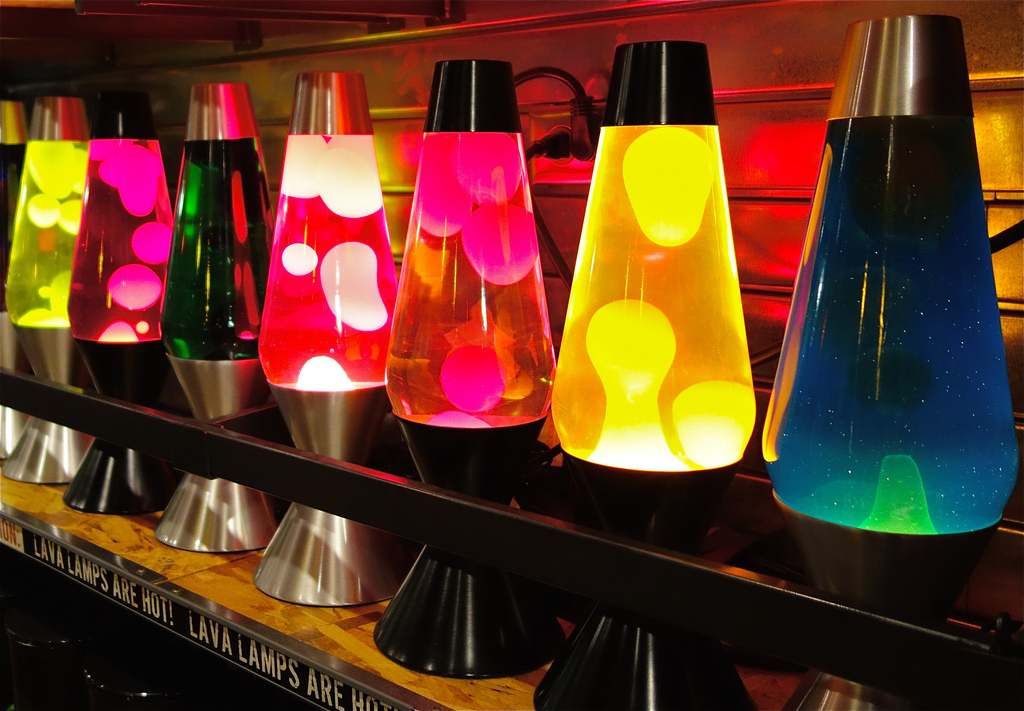 The waxy substance will start to liquefy due to the heat and, over a few hours, it will start to separate and move to form ovals of various sizes which float to the top of the lamp and slowly glide back down. Once it's fully heated, the lava lamp sets the mood of movement, peace, and calm. It's fulfilling its purpose.
What does this obsession with lava lamps have to do with HR and interacting with people? Everything !!
Too often we sit inanimate in our offices just waiting for some tragedy to unfold. Too many HR pros feel their only reason for existence is to be called upon when some uncomfortable employee relations issue arises. We begrudgingly jump into action well after we could have been involved. This becomes our general approach to work and HR is seen in a negative light throughout the organization. We shrug and take on the burden of what we feel is our calling and we're miserable. Makes you want to go into HR, doesn't it ??
It never has to be this way. If you took a new approach and saw the amazing people around you like lava lamps, you could take the simple action of flipping their switch to turn on the lights that are hidden inside each of them. It may take hours, or much longer, for them to warm up to you. But, take heart, they will because each of us is looking for the intentional move by someone to acknowledge and value that we exist and want to contribute. At times, we make HR far too complicated and hard. Each person in your organization wants this uncomplicated act to occur every day.
What would your company look like if every person knew they had value, were cared for, and were believed in? Trust me, it would transform the world of work as we know it !!
So, this week instead of falling into the mindless pattern of task and compliance which you think defines you and how HR is accomplished, flip the switch on the lives waiting for attention all around you. Go out and get a lava lamp !! Put it on your desk wherever you're working now and turn it on every day as a reminder that you can be the spark which brings life to others. Click !!