One of the best aspects of my job in HR is that I get to recognize our Team Members when they hit years of service milestones. I wrote about this in the past, but here's a quick recap.
When one of our Team Members hits a 5-year anniversary, I go visit them during the day and shift they work at their location. We keep things simple by bringing them balloons, cookies and a gift card. Keeping things personal and one-and-one has made recognition more meaningful for them and for the Company. I get to make 7 to 10 visits a month because we are fortunate to have incredible tenure. It's not uncommon to have people reach milestones from 5 years to 30+ years each month !!
The reactions I see range from being surprised, to sincere gratitude and, at times, tears. You never know what will happen, and that is fantastic !! This past week, we had a very touching anniversary that kept things in perspective.
I went over to our anchor store to celebrate the 35th anniversary of one of our dishwashers. Greg is one of my favorite Team Members. We chat every time I'm in the store about the Cincinnati Reds, the weather or whatever is on his mind. A group of folks from the office and pizzeria all gathered around Greg in the dish area. I came with my balloons and a large tray of cookies.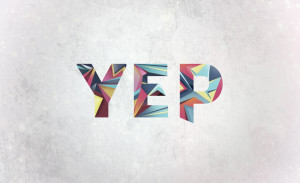 When I came up to him, I said, "Hi there Greg !! Do you know why we're all here?"
He calmly said, "Yep."
I said, "We're here to celebrate your 35th anniversary working here !!"
He said, "Yep."
I said, "Well, since it's your 35th anniversary, that must make you 40 years old."
He said, "Nope Steve. I know how old I am. I'm . . . 57."
Everyone clapped and there were a few tears in some eyes (including mine.) You see Greg is an adult with special needs and he's been a part-time dishwasher for us for thirty-five years !! Greg took his cookies, that each person gets in their own gift bag, and thanked everyone for coming over to see him. Then, he went back to his job.
Greg is a great reminder that so many employees come to work to do a great job willingly and positively. He's also an example that our focus in HR should shift from spending the majority of our time on a small number of negative people. It's staggering to me that we continue to be an industry that doesn't see the great side of employees. We also don't step in the gap and stop others from focusing on the few negative people in our organizations.
I think HR practitioners would love what they did more easily if we saw the best in our people. There's absolutely nothing in the way from making this happen. It's a choice, and it's a choice that's easy to make. The challenge is doing this all the time. It's not enough to get excited when you get the chance to recognize people. Employees want to be valued and have the chance to perform with support and in a positive environment.
Making this shift seems well within our grasp, don't you think ??
Yep.