I'm a fan of Twitter. I know that may run contrary to the majority of people out there. I've been active for 13 years on the platform and I still enjoy it every day. I don't enjoy it for news, celebrity gossip or politics. I'm not naive to think that this platform, along with many others, can be used for dissension, negativity and anger. That is honestly true with any form/method of communication. Any forum can be used in a myriad of ways. I choose to be positive.
I participate because I love the people. Seriously. I see Twitter as a way to connect with people around the globe in a matter of seconds. How cool is that? For me, it's a quick way to see the good work of others and share it to make sure that many voices are heard. I can go on and on about the attributes I find attractive, but I want to share about one in particular.
When Twitter first began, people used Fridays as a day to put the hashtag #FF (Follow Friday) out there to recommend and encourage others to connect more. You have to remember that back in 2008, people weren't connected nearly as much as they are now. It was fun to find HR peers and get everyone to know each other. It eliminated the boundaries of geography and time zones and started to pull the profession together more intentionally.
Like most efforts, you can tire of things. What once brought energy and excitement turned into seeing many of the same faces and names over and over again. It even became negative among some people and it, unfortunately, became comparative because you'd see some people often and new people rarely. So, people stopped doing #FF or they took potshots at it. That was sad because its intent never changed. The way people viewed it did.
I didn't get dragged down or discouraged by people no longer participating though. I saw value because I looked at it as a way to truly connect and not be a popularity contest. Now, I did stop doing it weekly because that level of repetition was ineffective. Fast forward to 2021 . . .
This past Friday, I took the time to launch an extensive set of tweets for #FF. Believe it or not, this is now a bit risky because I was put in Twitter "jail" awhile back because they thought that I pre-programmed my tweets and they didn't understand why I listed so many names in a short burst of time. They may have thought my account was a bot or that I was spamming and phishing others because this approach isn't the "norm" of how people connect. I reached out to Twitter, as much as they'll allow, to explain that I was not a bot, but they just kept me in detention for a bit.
This past Friday, a friend from the UK asked how I listed all of the names and I shared the truth. I type in each person's name. Every. Time. I always have. There's a reason for this.
I list each person by "name" because I want those with whom I'm connected to know that they matter. It's important that we're connected because I consider them part of my community. I don't see this as a who's who list. I want people to know that I see them and value who they are and what they contribute.
We don't take the time to remind people about this nearly enough. I do my best to have some form of a relationship with anyone who is kind enough to want to be connected to me. I don't take it for granted. Too many people aren't encouraged or given affirmation. It's something I can't see overlooked. Please note that this is true for me with my family, my friends and my co-workers.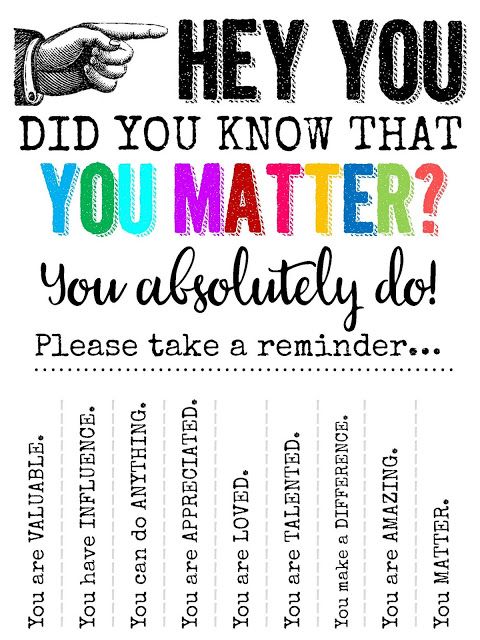 I heard a quote recently that hit me. "Community isn't built on convenience. Community is built on time, effort and energy." That's the truth. My hope in listing people is that someone connects with someone else and that leads them to build a community. How you do it is up to you. The key is that you have one based on how you truly connect. It's also important to stay true to your capacity. If you're someone who is good with giving your time and effort to many people, then have a large community or several communities. If you would feel more comfortable with a smaller community, then make that happen as well. There is no one way to do this.
This week, I encourage you to connect with someone. Check to make sure they aren't alone or isolated. Let others around you know they matter. You may be the one person who connected with them at the perfect time. Remind others they matter as well. In doing this, we'll come together in ways that are meaningful and lasting.