This weekend I had a ton of yardwork facing me. I relish time in the yard even though it wears me out. I always make sure to have music playing as my work accompaniment. It helps pass the time and I love having tunes constantly playing most of my days. My phone was acting a bit wonky before I headed out so I pulled out my old, yet reliable, iPod. Yes, iPod.
I've had a classic iPod for almost 20 years. Sure, it's old school, but it still works. One other great thing about it is that its music I enjoy. I know that these days you can stream the music you enjoy and make your own channels. Trust me, if it involves music, I'm on top of it. One of the differences with storage units like iPods is that you can load an artist's entire catalog onto it.
Years ago when people had to purchase albums, tapes, or CDs they usually bought a complete collection of songs. You could get singles but I rarely did. I wanted to take in everything an artist created. It gave me a broader picture of their vision and talent. There were some "misses" on these pieces of work, but somehow they seem to fit the picture as well. When albums and CDs were the choices you had to get music, I would work on purchasing everything artists recorded. I enjoyed the hits that were usually in the tracks, but I also loved the deeper cuts that few listened to.
The longer I was in the yard, the more songs played. I heard a variety as it randomly chose one tune after another. I was able to add 12,449 songs to my iPod before Apple decided to no longer support their once popular music system. I had more albums and CDs to add, but it is no longer supported. But I digress . . .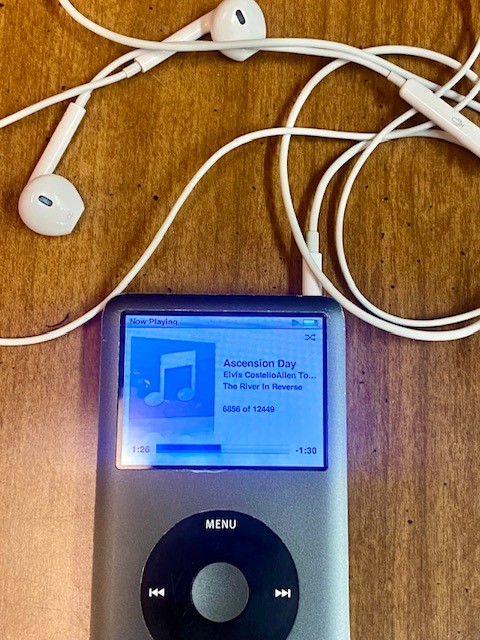 I was able to think and let my mind drift during my tasks and the endless flow of music made me think of "talent" in our organizations. You see, I think we are making a few mistakes as we look to add people to our companies. We all look for rock stars and I'm sure we have some success in doing so. However, when we source, recruit, interview, and eventually hire people, we only ask for and look for, a person's "greatest hits."
It's how we write our job descriptions and it's how we frame the gauntlet for people to get through in order to join us. We only scratch the surface of who these people are and what their capabilities truly are. Digging too far into those deep cuts takes too much time. Something we convince ourselves that we just don't have. The pressure to find people in an ongoing talent shortage takes precedence over fully considering someone.
It doesn't stop us from adding people. The problem with only looking for people based on their greatest hits is that those wear out and they get stagnant because they've stopped creating new material. This brings us to our second miss . . . we stop thinking of people as "talent" once they're hired. Even the term we use is talent acquisition which means that acquiring is key. Odd isn't it? Shouldn't we look at people as talented all of the time?
I think we can change this narrative if we decide to hire people and their entire catalog !! That means valuing their strengths, understanding where and how they can grow, and how they can be aligned to contribute over a longer period of time. During the time they work with us, you're sure to get some great hits from them. They may even have enough to build their own greatest hits album from their efforts. Wouldn't that be amazing ??
It's time for us not to only ask people to bring their whole selves to work. It's time for us to engage, elevate and embrace their full talent from the time they join us until the time they leave. The organization has an obligation to create a culture that is holistic and expects people to be able to play every track they've recorded. It will make our companies and our team members richer. Make sure you're tapping into the entire catalog of the talented people around you !!
(The track on the screen in the picture is from the album The River in Reverse by Elvis Costello and Allen Toussaint. Here's the tune so you can enjoy a deep cut from a catalog of one of my favorite artists !!)