For the past several years, I've contributed to the #AdventBlogs series. It's a great series from a multitude of global HR pros, and it's a joy to be included. The series is now hosted by my friend Gary Cookson. I would recommend you connecting with Gary and read all of the Advent Blog posts from this year. I'm sure you'd get connected to some HR folks you don't yet know – but should !!
Here is my submission. I hope you enjoy it and join me in expanding your personal horizons by breaking some bubbles.
*************************************************
I've always been a person who has multiple interests. Growing up, I was fortunate to be in a loving, caring home nestled in a small town in the Midwest. This environment allowed me to explore a variety of activities. I wasn't limited by the scope or number of things to try. What was ironic about this now reflecting years later is that I didn't know that this was unique. I assumed everyone growing up at the time I did had the same experiences and opportunities I did. I understand now that this was a bit naïve because I didn't have exposure to people who were much different than me.
Even though I had such a positive childhood, everyone I knew was similar to me in race, background, education, and belief systems. I was in the classic "you don't know what you don't know" setting. It was like I lived in a Norman Rockwell painting. Before I talk about how my perspective was broadened, let me share one more advantage of my small town. I didn't think in terms of barriers or obstacles when it came to participation. I was involved in sports, academics, music programs, drama, and civic/faith communities all at the same time. I was a member of every stereotypical high school group. I hung around people who chose to be in only a few groups and relished that I could have relationships with people regardless of who they were or what their interests were. That was "normal" for me. My parents encouraged me and my brother to try everything and then stick with what interested us. We both were as well rounded as possible. Most of my core friend group also had this multi-faceted approach to life. It was exhilarating !!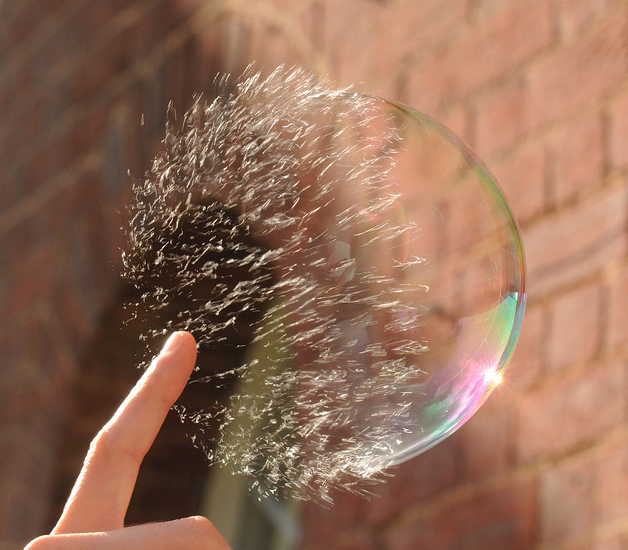 When I went to college, my horizons were instantly expanded. It was the first time in my life that I met people who grew up in large metropolitan cities and foreign countries. I made connections with people who were vastly diverse from me and I loved it. I was disappointed that I wasn't aware of how amazing and unique people were. Even in this, I realize now that college was only a microcosm of how limitless the variety of humanity truly is. However, it was a great way to challenge what I had known and experienced in my small town. I had to decide to stay cocooned in my small bubble or break that bubble to take in everything around me. I broke the bubble, and I'm glad I did.
I continued to be involved in as many different activities and social groups as I could throughout my college years. What I found is that the fabric of people I encountered gave me experiences I would have never had if I hadn't ventured forth and taken risks to be fully engaged with people regardless of their background, culture, and experience. I never felt confined to be connected only to certain social groups.
Unfortunately, it was also during college that I learned that people also chose to not be as open to others as I was trying to do. I remember taking a class my senior year which studied the life and efforts of Gandhi and Martin Luther King, Jr. We had to do some form of visible non-violent activity and then write about our experience with the reactions we experienced. It was a group project. Four of us decided to "march" with banners and sheets with messages on them to bring attention to inequities we saw at that time happening at the University. As we walked through areas that were filled with the housing of our fellow students, we were jeered, cussed at and people even threw things at us. I was confused, angry, and hurt. My group's experience was more visceral and emotional than some of the other groups in the class. It has stuck with me ever since. I didn't understand why we received such a reaction from people just by walking down a street. It was hard to process.
This leads me to today. What if people intentionally chose to connect and have meaningful relationships with others just because they are fellow humans?
I understand that each person on the planet is unique and different. That doesn't intimidate me. It fascinates me !! If I could spend each day I walk on this earth to meet and know every single person that I'm around, I would be fulfilled. I mean that. I would be completely content listening to the story of every person I encounter to try to learn from them and understand their life experience.
I was sitting on the steps of the New York Public Library a few years ago having a coffee with a dear friend while visiting New York City for a meeting. I said, "I wish I could stop and talk to every person walking around us. Don't you?" He said that would be uncomfortable and uncertain. He's right, but I'd love to take the risk.
I'd love to see the world, in general, come together and get to know each other and understand our various outlooks on life, work and society. I want to take the background I've grown up with and apply it to all aspects of human connection. I don't feel we'll ever come together until we take the time to learn, listen, respect and value where people come from. It doesn't mean we'll always agree, and it may lead to deep, intense dialogue. Isn't that worth pursuing?
I have never felt comfortable when people want to put me in a box to say that you must be this or that or be part of this group or that one. Why can't you move across all groups and types of people? I'm going to keep working on my "What if" because I know it works. I'm not sure where it will lead me, but I feel the world has so much to offer because of its people. I know that in doing this I will discover ways to view and experience a much bigger slice of life than if I only stayed complacent and within a defined bubble.
I'd encourage you to join me and break your bubble because I'd love to get to know you as well !!