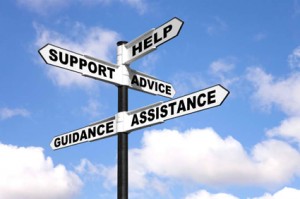 A few weeks ago, my friend Ben Eubanks asked if a few of us would be interested in having new HR pros guest post on our sites.  It's part of the North Alabama SHRM Mentor University program and I really dig this.  I think ALL HR pros should mentor future HR folks and allow them to learn from you . . . and YOU from them !!
The following guest post is by Kirsten Stutts, PHR.  Kirsten is an HR Manager for a company is Huntsville, Alabama and she is encouraging HR pros to understand the value and contribute to the SHRM Foundation.  Check out her 1st blog post ever !!
*******************************************************************
SHRM Foundation's Support for the HR Profession
I have been a member of North Alabama SHRM (NASHRM) for several years, and this year I finally decided to volunteer.  In June, I was invited to join the NASHRM Board as their SHRM Foundation Director.
What is the SHRM Foundation Director you might ask?  Well, I didn't know either.  Luckily SHRM has a webpage called the Volunteer Leaders' Resource Center (VLRC) dedicated to answering many of your questions about your new volunteer role and offering a host of resources for you to utilize.  Really, the SHRM Foundation Director role serves two purposes:
To  raise money for the SHRM Foundation, and
To  educate people about the Foundation and how it supports the HR profession.
Did you know that . . .
You can apply for a scholarship to pay for your tuition towards an HR degree or certification?
The SHRM Foundation offers complimentary resources such as DVDs, Effective Practice Guidelines, and Executive Briefings that you can use personally or as a program for your Chapter?
When used as part of a 1-hour educational session, the DVDs even qualify for HRCI credit!
SHRM Foundation is also the leading funder of HR research!
I didn't know any of this before I accepted the role of SHRM Foundation Director.  So what can you do to get more connected and involved?
Click here for their home page, SHRM Foundation, to check out the resources that the SHRM Foundation has to offer!
Support the SHRM Foundation when your local chapter has a fundraiser or donate to the SHRM Foundation directly; and
Volunteer to be a part of your local chapter of SHRM.  You may get more out of the experience than you think!
I think people will benefit from knowing more about the SHRM Foundation and how it helps us all as HR professionals and as an entire profession.