One week from now I get the chance to attend the SHRM National Conference in Chicago !!  It's an incredible event for professional development, networking and connecting with HR pros from around the globe !!
It's also an opportunity to make a difference.  I dig being active and visible in Social Media.  I have to be very honest and clear about that because too often HR people who aren't active think that what we do is out of reach or not feasible for them.  What difference does it make to just be out "in the space" ??
What people lose sight of is that the folks who are active in Social Media aren't just talking (or typing) heads.  They're very real and folks who push the boundaries and take action.  That's why I love to be included with this crew !!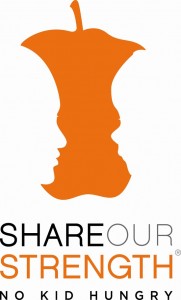 This year a group of us are getting together at SHRM13 to play kickball !!  (That's great Steve – what does that have to do with anything ??)  Good question.  You see, we're playing for charity to raise money and awareness for No Kid Hungry.  They're a phenomenal organization who's making a real difference in ending hunger for children in America.
You have an opportunity to help us out in our efforts even though you might not be playing.  We're taking donations until we play next Sunday night.  You can do by clicking on this link that goes to our  fundraising page – SHRM 13 Kickball.
The thought of a bunch of adults reaching back to our childhood to have a friendly game from all of our memories gets me geeked !!  We should never lose that time when we freely played, used our imaginations and thought there were no boundaries that we would ever face.
It's humbling that I get to be involved in such a cool service and outreach effort.  I hope you can take this opportunity to connect, give and take action as well.  Your donation will help children eat – something we often take for granted.
For those of you on Twitter – for every Tweet on Tuesday using the hashtag #SHRMKickball there are two sponsors who will donate $1.00 per tweet up to $1,000 !!  That is sweet !!
People ask me if HR can ever make a difference – Here's a chance to show you can !!
Make sure you check out No Kid Hungry going forward as well.  This may be something that your employees families are facing, and you don't even know it.  To get you in the "mood" I leave you with a song that talks about "opportunities" with that HR tie.  Enjoy and thanks for considering this !!