One of the coolest outcomes of being involved in social media is meeting the folks behind their avatars.  The vast majority of folks I've met rock and the "connection" we had on-line has turned into friendships that have relevance and meaning.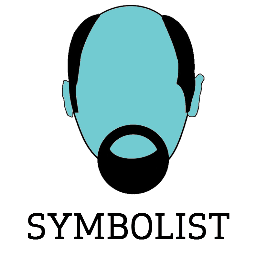 Today we are celebrating one of my dearest friendships that came from the various forums, and that is with Paul Hebert.  Last year a tradition of #TimSackettDay was started for the inimitable Tim Sackett. To have it be #PaulHebertDay this year is just as cool !!
Paul reached out one day when I mentioned that the HR Roundtable that I facilitate in Cincinnati was going to be on Incentives and Recognition.  For those of you who don't yet know Paul – he is THE go to resource in this area in the country !!  (Not an embellishment.  It's a fact !!)  He wanted to Skype in or call in to be part of the discussion.  I said that I hadn't had that type of request before because it's better as a live forum.  He asked when it was happening.  I told him and he said, " I'll be there !! "
Now, the commute from Greenville, South Carolina to Cincinnati, Ohio takes a bit of time – say 6 1/2 hours or so.  He gets the prize for longest distance traveled to be at a Roundtable to date !!  When he popped out of the car, I ran to hug him because that's what I do when I see a friend.  He was a bit taken aback for a sec, but he knew it was what brothers do.
First time we met in person.  First, now of many !!  We saw each other at HRevolution in Atlanta, SHRM National 2012, Ohio SHRM (where he rocked it as a speaker) and most recently at GCHRA in Cincinnati.  We always make time to catch up, share ideas and most importantly challenge each other !!
You see, I dig Paul because he's very intentional about life – as am I.   I think that's one of the key elements that ties us together.  Most people shy away from folks who are fully intentional, but not Paul.  He is always willing to mold thoughts, give various perspectives and hone our conversations.  I don't get mad about this.  I CHERISH IT !!
He's facing a serious health issue right now, and true to nature, he put up a blog to share about his experience and I love it.  In spite of the blog, I call him because talking to him is more intentional and that is what we've come to expect from each other.
He's pulling through this challenge and then he's launching into his new business relationship with Symbolist. I'm geeked for him and for the great work that is going to come from this partnership !!
When Paul wrote about coming to Cincy for the HR Roundtable, he used the Proclaimers fab one-hit wonder – I'm Gonna Be (500 Miles).  In the lyrics they state how the person would be there for his friend no matter what.  That's what #PaulHebertDay is to me.
I will be there for him no matter what !!
Make sure you get to know Paul.  You're life will be more intentional and only brighter because of it !!