Last week I was getting ready for work like I normally do. After having breakfast, I loaded up my laptop and jumped into my car to head to my office. I've been working in person (safely) for the majority of the pandemic.
(Quick aside – I am fortunate to work for a regional pizzeria company and I made the decision to be in person because our amazing Team Members have been in person every day. I wanted to make sure to support them. Now back to the post . . .)
I turned on my favorite morning radio show and 45 minutes later I pulled into the parking lot. There was nothing notable about my commute. But, that was the problem. I didn't recall a single moment of the commute. No recollection of whether the traffic was heavy or not. No idea if someone cut me off or if I drove too close to someone myself. I don't recall the weather or what was playing on the morning show. The only thing I remember is parking my car and heading into my office.
That's not good. It was as if I was in some fog that clouded every facet of my morning. When I arrived at work, I couldn't say I was "prepared" for the day at all. I was unconsciously going through the same pattern I had become accustomed to. Later that day, I felt like I was lost and the fog kept infringing on all that was going on.
Sound familiar? I don't think I'm alone in this at all. I understand that people head to their jobs because they're used to the patterns that define how they face their day. This is true whether you're working in person or remotely. What are you missing when you're mind is covered in fog? The truth is, you're not sure.
The whole experience was unnerving and I was shaken about it when I headed out to lunch. I don't want to be a person who goes through the motions of work, has convenient conversations, plods through project work, and then heads back home feeling I've had a "day." Not a full day. Not a day that seemed to slip away, but a "day."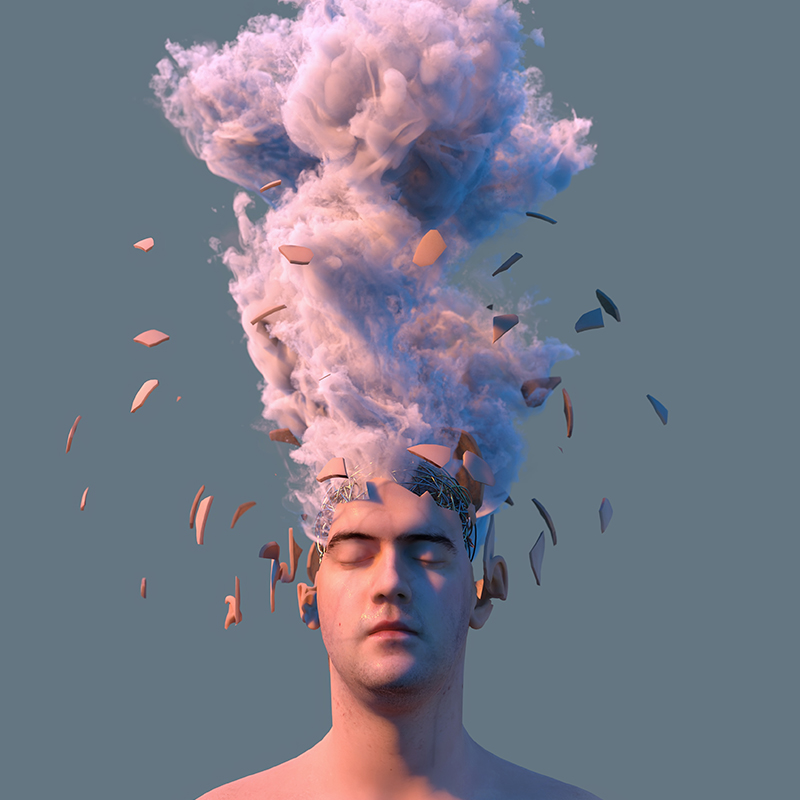 I was determined to clear the fog that had so easily encapsulated my mind the very next day. I'm sure there are a myriad of methods and approaches that people postulate to clear one's head. I'm also sure that following prescriptive steps works for some. I'm not that person. I knew I needed to break my pattern and I kept it simple. Before jumping into my car in the garage, I walked outside and looked around. I slowed down to take some deep breaths and listened to the birds chirping in the trees. The brisk winter breeze slapped at my cheeks and even brought some tears to my eyes.
I felt more centered and aware of my surroundings. I then committed to stay aware of all that I saw and heard. When I did this, it seemed like color entered my line of sight once again. I saw things that had been there for some time as if they were brand new. I enjoyed everything as I took them in. The fog dissipated right away. I felt more energized and eager to take on the day. I no longer felt trapped in a haze. The day was enjoyable right off the bat.
I was able to consider the items and situations I was going to face. I looked forward to interacting with everyone once again and I felt renewed. I know that I need to be intentional in taking steps like this so that brain fog doesn't creep back in and fill my head. I'm sure that I could fall back into the mists very easily if I don't stay on top of this.
I wanted to share this story because I have a feeling that there may be others around you who struggle with brain fog themselves. You may be the nudge that breaks through for someone else. They may not realize they are meandering themselves.
There is too much to life to be covered in layers of fog. Take the steps that work for you to make sure your mind stays clear and sharp, and be alert that you may be able to help others as well. Let's clear a path so we can take in all that is ahead !!