I love puzzles !!  I mean it.  I love the challenge of opening a box and seeing thousands of tiny, misshapen pieces that only show a portion of a bigger picture.  To be honest, I like puzzles that are also a little unique.  I'm not a big fan of the large, scenic panoramas.  If it's something that challenges you and comes out with a very cool end product – then I'm in.
At Christmas, the kids and I all got puzzles.  Here's a look at them . . .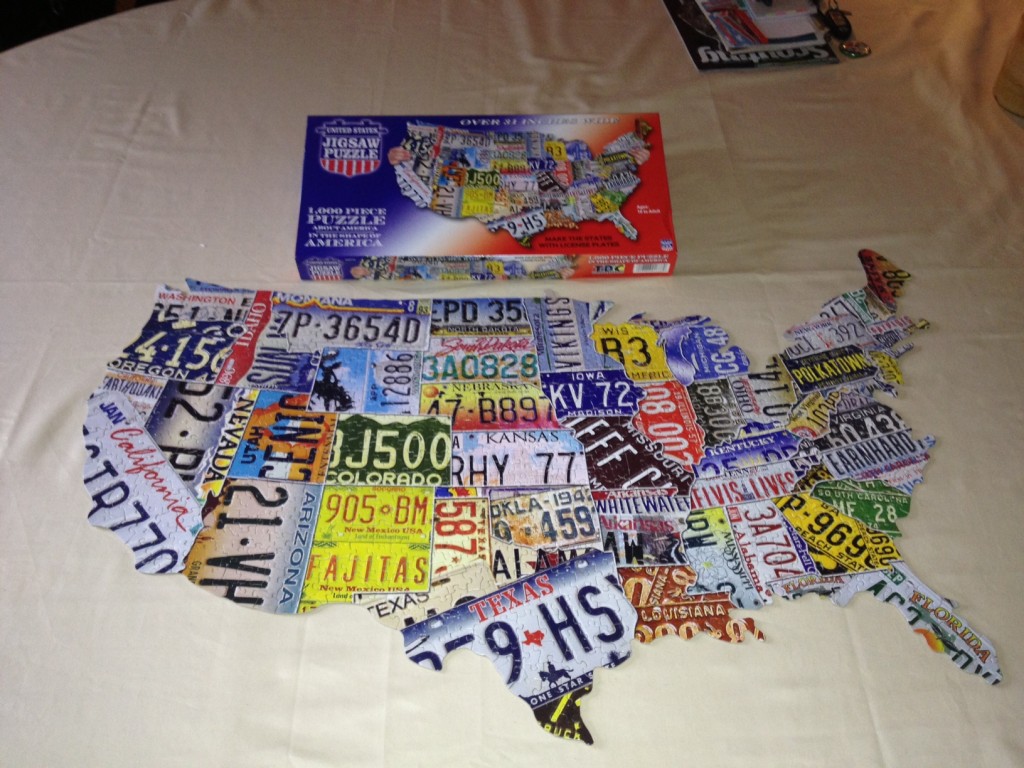 Cool puzzle of the US made up of license plates !!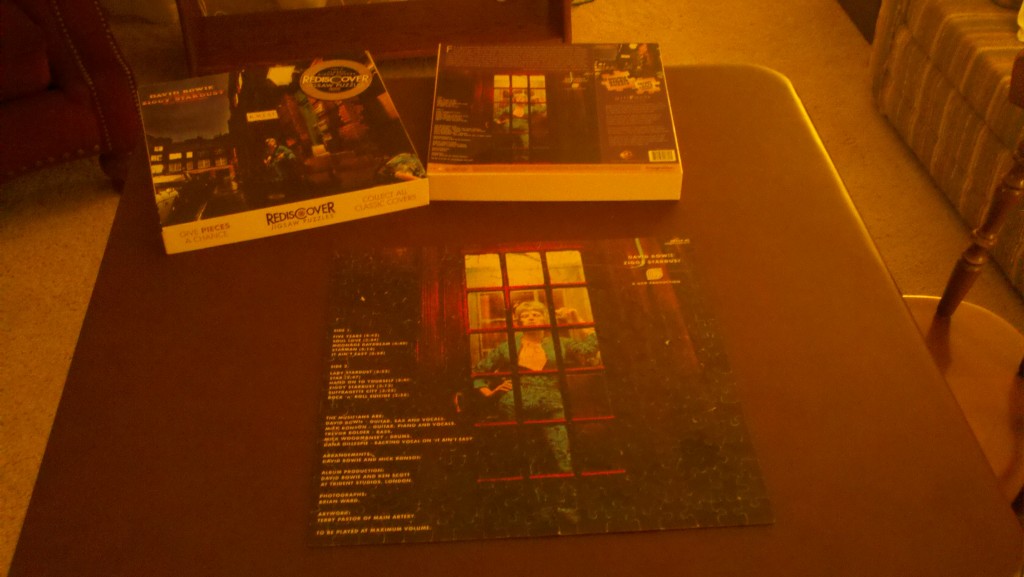 A double-sided puzzle of David Bowie's classic album – The Rise and Fall of Ziggy Stardust and the Spiders from Mars !!  Dig that – puzzles and rock combined !!
Puzzles also offer great lessons for HR.  Here are a few . . .
Give things framework !! – The first rule in most puzzles is to put together the frame because it defines the puzzles boundaries and also gives it just enough structure to give it cohesiveness.  Great HR does the same when you look at employee situations as well as your systems and "frame" them up !!
Every piece counts !! – When you look on a puzzle box and see that there are 1,000 pieces, then you rely on the fact that without even one piece, the puzzle is incomplete.  What if we looked at our teams and our employees in the same way?  If we had the approach that every person mattered, wouldn't you strive to make sure that happened?
We come in different shapes !! – It's time that HR understood that diversity is all around us in our organizations.  It's not a program or an initiative.  It's a fact !!  Just like puzzle pieces, people each add their own take, shape, approach and view on the work we do.
Look at the big picture !! – The thrill of completing a puzzle is that you get to see the results of your work and the whole picture comes into view.  Too often, HR gets hung up on one piece and can't let it go until that one is "fixed."  When you see how the whole puzzle of employees, integrating HR, being strategic and moving a company forward come together – you'll try to help pieces fit vs. trying to fix them.
All of us in HR have puzzles we have to evaluate, consider, assemble and/or disassemble everyday.  Instead of looking at that as a point of frustration, why not view it as a great thing to do?  Seeing things come together will help you enjoy HR everytime the next puzzle comes along !!