As my iPod continued on its endless shuffle at work, Rehumanize Yourself by The Police came on, and I found myself hitting repeat several times.  The song tells of people in "everyday" jobs who are reminded to humanize themselves because their work doesn't really mean much.  Who knew that this song still has significance 30 years later?
I'm not writing about employees who seem to slog through the daily grind, I'm talking about HR practitioners !!
The job that HR does these days ranges from the ideal to the mundane.  It's hard to find a sweet spot to truly excel in HR within organizations due to a myriad of reasons.  I'm not trying to define what may be ideal for some and mundane for others.  Where I'd like us to focus is this . . . humans are more important than systems !!
Systems are needed and provide great structure and definition.  Without them people make things up because they really want to do a good job. But without definition, they'll make it up to fill time and make sure they are "busy."  These folks are the sloggers.  They come in every day, knock out a job and then go back to what truly interests them.  Their jobs are a necessary evil to pay the bills.  Oh, yeah, I'm still talking about HR people.
No one said that HR had to be mundane !!  In fact, great HR is far from it.  However, it means getting outside the systems we create and enforce to the real heart of our businesses – the humans.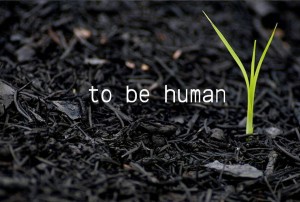 Where are you on the spectrum?  I get it that you can be creative in making new systems and that you can be broad in the "things" side of what HR has to offer.  But I'd challenge you in that those things impact people.
At the recent OHSHRM Conference, I challenged the attendees to be positive the whole time at the conference.  Sounds odd that you'd even have to say that doesn't it?  But, I felt it was needed because I hear so many people stuck in what they're NOT doing vs. what they do so well !!  I only heard positive things from people because they knew a different expectation was set for them.
In organizations, HR has to set that expectation themselves !!  So, this week be positive and encourage others to see what amazing things are truly happening all around you that you've been missing.  Make sure to  . . . rehumanize yourself !!
 Image courtesy of Dan White Jr.'s blog