I've mentioned in the past that I am fortunate to have amazing kids. They're really adults now, and they're still amazing !! I remember that when they were young they asked what I did for a living. When I told them that I was in Human Resources, they didn't have a clue what that meant. It was difficult to explain employee relations, compensation, training and development, benefits and strategy. So, I simplified it for them.
"I hire people and give them jobs."
They nodded and understood, but then asked, "Do you fire people too?"
I've always been candid with my kids and explained that firing people was part of what I did as well. There faces wrinkled up and they shook their heads as they said that that wouldn't be fun to do. I told that that I agreed and that I never enjoyed that part of my job.
Termination is a hidden facet of HR. We don't talk about it enough, and when we do, it's about the legal aspects of it and our insurmountable fear of litigation. I understand that there could be potential legal considerations involved with terminations, but it shouldn't be our primary focus. We lose the perspective that is as the base of anyone losing their job.
It changes people's lives.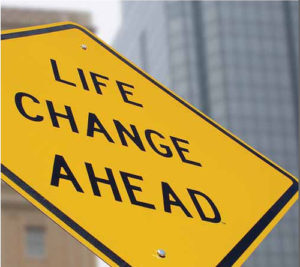 Think about it. When a person came to work on a particular day, the last thing that entered their mind was that they were going to be let go. This may not be the case if a company has a history of downturns and layoffs, but those are usually the exception and not the rule.
Since termination changes the lives of those affected, I think it's key to keep some things in mind in how we can approach this facet of our job from a human perspective.
People should "earn" it – What in the world does this mean? I follow a rule of thumb when it comes to termination. I only want to see someone terminated if their behavior warrants it. I don't believe in building cases for, or against, someone. If a person's behavior and actions are unacceptable, they should be talked to directly and intentionally. If their behavior doesn't change, they should know that it could lead to dismissal. Having this context is much healthier and actually leads to fewer terms.
Show grace – When you have a termination discussion, show grace. This is never easy and should never be something you enjoy. Even if the employee has been very challenging, losing their job changes everything at the moment it occurs. There's no exception. Your approach makes this process either easier or more difficult. I have been in HR for over 30 years now and I still get anxious any time terminations are involved. You need to put yourself in the other person's shoes. Treat them with dignity and grace. It matters.
Be a bridge – If the termination isn't volatile, I would recommend that you provide assistance to see how you can help them with either networking or landing their next great gig. You can be a positive influence during a negative time in their career. This may seem out of bounds or not what companies normally practice, but it differentiates you and helps with you being with them throughout their entire life cycle with your company.
Terminations are a fact in our field. You have a choice to do this well or continue to struggle with it. When you remember that what you're doing changes lives, you'll do it better I promise.