The past few weeks are some of my most favorite as a basketball fan with the NCAA tournaments (both the men's and women's tournaments.)  I'm a giant basketball fan having played since I was young, seeing my kids play and being an AVID fan of my alma mater . . . Ohio University !!
You know Ohio University, it's that one in Athens, Ohio.  The 1st public university in Ohio.  The one who's mascot is a Bobcat . . . NOT a Buckeye !!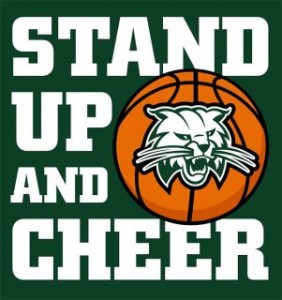 So, you can imagine my excitement when the men's team won their conference tournament and made it to the "Big Dance" !!  They were matched up against Big 10 power – Michigan in the first round, but you wouldn't know that because the commentators from CBS focused on the "more talented and more recognizable" school.
NOTE:  This is not Michigan's fault and I actually admire their school, and all the schools who worked hard enough to make the tournament.  Please read on . . .
After Ohio U. pulled off the upset to advance in the tournament, CBS then struggled because their next opponent was the University of South Florida from the Big East.  Who would they focus on?  Well, it honestly was a mix, but the commentators stammered throughout the broadcast because neither school was considered "premier."  OU triumphed again and moved on to play a truly legendary program – the University of North Carolina.
The game Friday was incredible and Ohio University took the mighty Tar Heels to the very last second and just missed a basket that would have clinched the victory.  Instead, they played overtime and UNC won.  I was sitting in my basement so excited about how great my alma mater had played, and was interested in seeing what would be said after the game by Roy Williams, the UNC coach.
Both he, and one of his stars, Tyler Zeller, said that Ohio played a great game and they were fortunate to win.  They both wanted to give Ohio credit.  There was one Bobcat fan who had tears in his eyes.
You see, this is so similar to what we do in organizations.  We focus on the "stars" and the "high performers" because they are well-known, visible and (in most cases) performers.  But where do future stars come from?  What do we do with people who are a great team, but may not have a superstar?
Our feedback to employees tends to be like the commentators from CBS who did this with EVERY team that wasn't well known or listed as a better seed.  Isn't it time we look for those who bring great strengths to the workplace every day?
What would happen if we had a great focus about ALL our employees?  What if we expected the best from everyone and gave them the opportunity to perform?  What if we quit focusing on negative and what isn't working with things, and instead, encouraged people to do their best?  Then, when they do, give them feedback on their success !!
I'm proud of Ohio University and what they accomplished.  I can't wait to see what happens next season !!
Image courtesy of the College Book Store, Inc. page on Facebook