In December 2013,  a ripple in the HR continuum occurred when Disrupt HR was launched in Cincinnati, Ohio.  It was a phenomenal event where 12 speakers took the stage at the Rhinegeist Brewery for their fast paced 5 minute talks using 20 slides each !!  I've been fortunate to be involved with this movement since the beginning along with Jennifer McClure from Unbridled Talent and Chris Ostich from BlackbookHR.  Our first time around was a wild success and we've seen other great events pop up around the country in Denver (twice) and Cleveland !!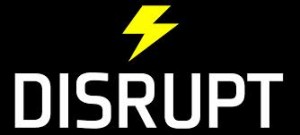 The talks are invigorating, unconventional, high energy and provocative.  To get a feel for what has happened so far, check these sample talks out !!
We're about to launch our 2nd Disrupt HR in Cincinnati on Wednesday, September 10th – and this is where we need you !!
You can get involved in two ways.  The first is the easiest and something that I'd encourage ALL HR folks within the Greater Cincinnati/Dayton/Northern Kentucky area to consider and that is to attend the event.  We are going to have this episode of Disrupt HR at the incomparable Memorial Hall !!  The tickets are free and you can get yours here.  It's a great way to network and be a part of the greater HR community.  I truly hope to see you there.
The second way to get involved is to be a Disruptor and give a presentation.  I know this may seem daunting to most people, but I also know that there are many HR folks who have great opinions and thoughts that others can learn from.
I loved presenting the first time and look forward to being involved again.  I'd love to see you step out and make your voice heard.  We need a few more people to speak at our event – so take the leap and sign up on our site for the Cincinnati event here. (Click on the button on the bottom right hand side of the page where it asks you to "Sign Up to Disrupt."  You'll be glad you took the stage !!
HR can't change unless we step up and make our voices heard.  I know that you'd welcome the chance for HR to be better and now you have a forum to do that.  So, here's my best Paul Revere call to arms.  The future is coming and you can be part of the movement that will shape it !!  Be a Disruptor !!