We're about to embark on yet another week of work. As you get ready to make your commute, what is your mindset? I'm sure the answer is "it depends" which is a fair answer for any day. In the midst of whatever is ahead of you, are you geeked about what lies ahead or do you have an overwhelming sense of dread?
Now, I know these hypothetical questions are broad generalizations. Rarely do we have a day that is an either/or reality. Our days don't present themselves in such absolute terms. However, you wouldn't know that because the vast majority of people heading to their jobs tomorrow start with the same reaction before they enter their workplace.
They pause, take in a massively deep breath and then . . . SIGH !!
It's true. Whatever is sitting at our desk, out on the floor or in the field, we see the worst outcome first. Think of that !! We head into another new day with a sigh because our mind assures us that something negative is sure to smack us squarely in the face. How often has that truly happened? I would think that it's rare unless you are seeking that because it's been your typical experience. (If a negative outcome is your regular experience, I would encourage you to find a new job !!)
I've noticed something about how people view their work that is very unsettling. Everyone feels that the only reason for their existence is to solve problems because "everything" is broken. It truly isn't, but that's how people approach their jobs. We feel better when we fix things because we think it defines our worth. It is very important that we do "get things done" on a daily basis, but it isn't because everything is broken.
Organizations keep perpetuating and expecting this martyr approach to performance. In fact, we reward and promote those who are great "doers" far more than we do those who are strategic and accomplish things as well. If you step back and look at this, "everything" can't be broken or companies wouldn't exist in the first place. So, why do we keep making this the norm for our daily existence all the way from the C-Suite to the front line?
Let's change this. Seriously. Let's stop the sighs.
How would your day look if you were eager to jump in and take on the work laid in front of you? Instead of looking as everything as fractured and ineffective, what if you looked at the opportunities to take existing systems and improve them?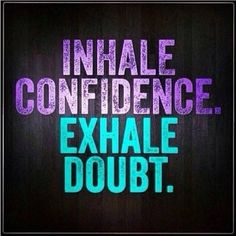 We should perform and make work better. As HR professionals, that "work" is humans. I'm sure you don't look at your role this way, but it's the truth. We have the opportunity to jump into the work week, and honestly every day, to engage, interact and encourage every person we encounter. Our approach to our work and the great people we work with is the key. You can't expect people to have a positive attitude towards their roles if you aren't positive yourself. So, if your day starts with a sigh, guess what you're going to expect from others who are coming with work with you.
This week turn things around for yourself and, eventually, your workplace. We're fortunate to have jobs that provide a living for ourselves, our staff as well as a product/service valued by our guests and consumers. What an incredible landscape that is full of options and an environment where we can utilize our talents and strengths. This isn't Utopian, it's what truly lies in front of you every. single. day.
Stop the sighs. Believe in yourself and in others instead !!