This Thanksgiving my wife, mother, and I visited my brother Mark in Knoxville, Tennessee. My sister-in-law Kathi's parents also joined in as well as my three nephews and their families. It was a joy to be able to hang out together for a few days.
My brother and I have always been close. We are both tall, have a boisterous laugh, and we love being together. I cherished it when we lived closer to each other because we would make time to see one another. The moment we embraced this past week, it instantly melted the distance and miles away. It was just a few minutes before we started cracking up with laughter.
My brother has been very successful personally and professionally. I've always been proud of all he's accomplished. As many similarities as we have, there is one difference that stands out. I've lived in the same house with my immediate family since 1991. My brother has not. His jobs have taken him all over the Midwest and the South. Most recently, he left the confines of suburbia to move to the country and land on a sprawling 10-acre plot.
It's a wonderful piece of land that has boundaries of trees around three sides. You can wander for hours and hours in the woods and get lost in your thoughts. He and Kathi were intentional in clearing the land to have an unobstructed view of the Great Smoky Mountains in the distance. It's truly breathtaking. One of the daily highlights of this view is how the sunrise occurs.
I made sure to wake up early every day to go out to the back porch to enjoy a hot cup of coffee, read my Bible, and practice my German. The additional benefit was that I was greeted by the sun rising magnificently over the mountains. The light first started by changing the hue of the sky. Brilliant colors shot across the horizon, and it's as if a switch was then flipped on as the sun broke over the mountains in the distance.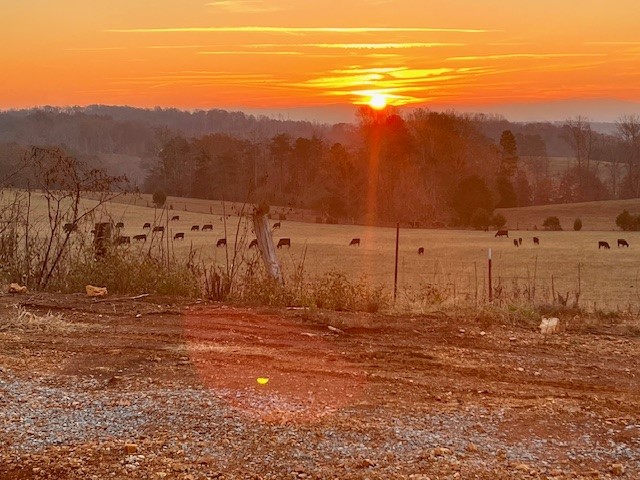 I took pictures each morning so I could capture what I saw, and refer to them after I left. I wanted the reminder because I think we need to remember the sun still rises every day.
Too often, we are consumed with every possible distraction that frames our basic day. We get buried by so many things we forget to look up. We miss the awe of what a sunrise brings. How would your day go if the first thing you did was have your breath taken away? I think it would be drastically better !!
We also have an opportunity to be a sunrise for others. If they missed the light breaking over the horizon, then we could provide that spark that breaks through any darkness or despair threatening to swallow them. We can't afford to forget the daily sunrise. We just can't.
This week pause before rushing out the door or heading to your laptop. You have the time. You truly do. Start the day looking up toward the horizon. Take a deep breath and start your day with awe. It's worth the time to remember the sun still rises.