Had to sit down to write about my experiences at #SHRM12 in Atlanta !!  It's hard to capture some thoughts when you just spent the last four days with 13,000+ HR professionals in one place !!
The sessions were full of tangible content that ranged from entry-level HR material to edgy, thought-provoking strategic forums that were extremely relevant.  Three that stood out personally were from Jennifer McClure, Jason Lauritsen and former SHRM Chair, Sue Meisinger.
The keynotes from Jim Collins, Condoleezza Rice, Malcolm Gladwell and Tom Brokaw were spectacular !!  Each had a connection to HR in a broader sense.  They pushed us to think far outside our normal boundaries.
As a SHRM volunteer (on purpose), a true highlight for me was having time to network, discuss and share with other SHRM leaders.  It's humbling to be the State Director for SHRM in Ohio.  Being in this role has great opportunities to move the profession of HR forward !!  To also be with others who share this passion is fantastic, and I always look forward to it.
The work of Curtis Midkiff (@shrmsocmedguy) on connecting HR and Social media was incredible.  To see many peers in the Dice Blogger's Lounge as well as the educational area called The Hive, was promising.  To see HR start to understand these forums and see where it's best to connect for them was a key success for the Conference !!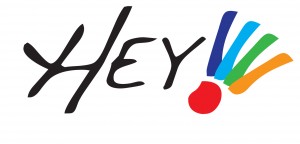 But . . . the TRUE highlight for me was knowing people at the Conference from around the country and then meeting amazing new people !!  Everyday I'd be in the Conference Center and here "Hey Steve !!" being shouted down the hall.  People from Ohio, Virginia, North Dakota, Illinois, California, Louisiana, Florida, New Jersey, Maryland, Alaska, and many other places. It was so cool !!
I noticed that several of the other attendees also had pockets of people they knew, but most of them kept to people they knew from their State.  In the past, I was one of those people too, but things are changing for the better.
HR people are starting to make more connections because they understand that we really do have a ton in common.  What is key to this is that there are connectors (like Malcolm Gladwell highlights in his Tipping Point book) who are reaching out and showing folks that being connected results in meaningful relationships.  This movement will not only improve HR, it will reshape it.
Next year is Chicago and (for the first time I can say) I can't wait !!