I love the new campaign from Hanes with Michael Jordan.  The most recent ad shows a man trying to cook at his grill while the tag is telling him everything to do.  (Watch it here).
The "tag" line at the end of the commercial is fantastic !! "Tags are annoying. So we got rid of them."
The message sticks with you and you see yourself nodding as the tags in your clothes mysteriously start to itch.  But I digress . . .
We tag people all the time (or label them).  It happens in all facets of life, but especially in the workplace.  By labeling someone, we feel we can contain them and that they should fit in our box of who we think they should be.  I'm not specifically calling out the classic EEOC categories here either.  We put labels on people and expect them to live within those.  Most of the time those labels aren't communicated either.  They are just whispered by management, or they are our filter on performance reviews.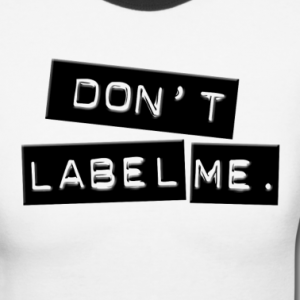 HR has a chance to really impact an organization when it comes to removing tags !!  However, we need to start with ourselves.  You can't expect others to follow this movement, unless you first remove your own tags.
For instance – remove the tag that you're "only" in HR.  We are a vital facet of all organizations due to the simple fact that they have people.  If they have people – they need HR.  Secondly, remove the tag that you only exist for either management or employees.  You exist for ALL employees and can therefore be a consistent force and voice for all levels of the organization.
When you've removed your tags, then look at the various HR systems in your Company to see where things need a little trimming.  Allow your employees to develop, grow and move throughout the company instead of making sure they fill a certain niche.  It doesn't mean promoting everyone "up or out," but it does allow people to excel by taking on work where they can add value and utilize their strengths.
One "tag" you should keep is "genuine."  It's missing in many corners of our profession, and it needs to be sewn back on.  Helping organizations remove their labels is essential and it is an area where we can shine !!
What do you say?  Can you do it, or do I need to have Michael Jordan come over and say, "Hand it over."  Go tagless with me.  It rocks !!