The majority of us work for our lifetime. Seriously. We are in a job of some sort from either our late teens/early twenties until our mid to late 60's (if not longer). I'm not bemoaning this fact. Having a job is essential for all of us to be able to earn a living, provide for others, give generously and possibly have a family. With so much time invested, why do we hit times where things just feel a bit wonky?
Do you know what I mean? Every person I know hits a patch, or patches, where things seem misaligned. It's hard to discuss because we're afraid if we do that our company will think poorly of us and develop doubts about our "loyalty." This has nothing to do with whether a person is loyal or not. When things aren't congruent, we're not sure what to do or where to go. It can affect how we perform because uncertainty causes anxiety. We may even get thoughts in our heads that have no merit, but that doesn't make them feel any less real.
How do we get things back in line and balanced? This is an area where HR can, and should, step in. However, it will cause you to step into an arena where we tend to skirt by the edge. You need to be very connected to your employees. This goes far beyond just knowing the superficial demographic information about folks. That is very important and should never be overlooked. However, I'm talking about genuinely knowing about where people feel they are in their role/career and where they want to go.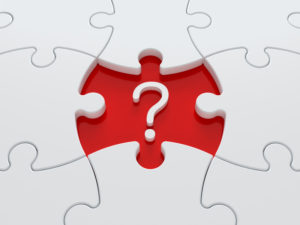 Too often we have conversations about people's career desires during annual reviews. But, honestly, those are superficial as well. Companies fear that if you have meaningful chats and someone says that they want to grow and/or take over another person's role, then they'll actually want to work toward attaining that goal !! Eek !! Since we don't take the time to pour into others, we end up making decisions to move people ahead who may not be a good fit. They also may never have wanted to take on that next role, but it may result in larger wages, authority and exposure which are hard to look past. Remember – we need our jobs.
Another group of folks who face the challenge of congruency are those in transition already. I'm fortunate that I know a group of people who are in this situation because they regularly attend the HR Roundtable I facilitate. Being in transition is difficult, not challenging, difficult. That may not even accurately capture the emotional strain that you go through when you're trying to find a new job. People just want to be employed again. I get that and know it's critical for many reasons.
However, if possible, you need to find a role where things fit for you as much as the company is looking to see if you fit them. Being congruent in existing roles as well as when you take on a new role when you come out of transition is essential.
Managing your career over the entire span of your career is the mindset to have if you haven't been doing that already. You're going to hit those patches of uncertainty. It doesn't mean you're going to leave your job or organization, but it does mean an adjustment is needed.
This week step back, take a breath and reflect. Are you balanced? Do you need realignment? Take the time to do this and make sure you are doing your best to manage what you do and where you do it. Be congruent !!