I took a few weeks off from writing a blog for some much needed PTO and a chance to get away to be with HR peers and also family. A few weeks ago my wife and I got to explore the wonderful city of Houston, Texas. I was invited to speak to a company's HR team as part of their off-site team-building gathering.
Our travel was uneventful and I was geeked to get to the venue to meet the Perry Homes folks. We were unsure of where to go because we had never visited this sprawling metropolis before. I was a bit anxious because we were getting uncomfortably close to the time I was supposed to speak. I hadn't set up yet. I didn't know what the room looked like. How would the AV work? And, how many people would be present?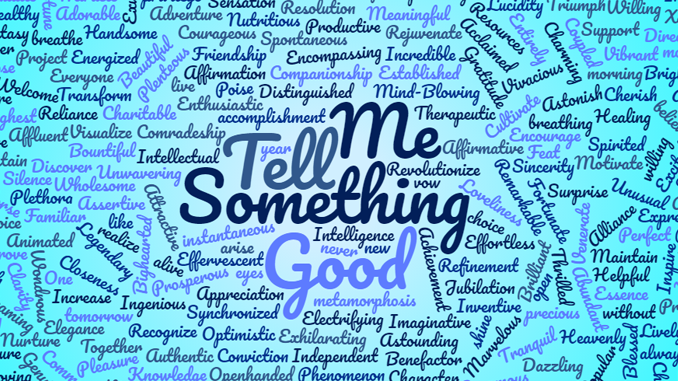 My wife was patient and reassuring as she usually is. She said to skip checking into our hotel and just get to the retreat. She'd stay with me and we could check-in after I was done. This was just what I needed to hear. She provided the first good thing to happen on our adventure. We soon met the second good thing and that was Angela.
Angela was the contact from Perry Homes who was eagerly awaiting our arrival on the first floor of the converted industrial building. I approached her because I felt we were lost and she calmly said, "I'm waiting for our speaker and his wife." I let out an audible sigh of relief and said, "That would be us."
"Fantastic !!" she exclaimed. "We've been very eager to meet you and look forward to what you have to share." Then she showed us up to the theater room (a legit one with big, comfy recliners) and I was able to get things ready to go. My wife was going to wait outside and Angela went out and invited her in. "You should join us."
The room had 20+ members of the HR team and I was fortunate enough to hear the business at hand. The leaders were positive, encouraging and upbeat. They shared current success stories and news of good things to come. This was a phenomenal environment to jump in and give my presentation. We laughed, learned and shared a good hour together. As the team got ready for a volleyball game, food and drinks, Angela handed my wife a list of things to do and places to eat while we were in town. I also received recommendations by email from some of the HR team. They wanted us to have a great weekend together in their city. Good thing number 3 !!
After sharing in the Tex-Mex lunch buffet, we headed just a few miles away to check in to our hotel. Standing behind the desk was good thing number 4 – Yolanda. "Welcome !!" she exuberantly greeted us while we were a good five feet from her station. "I'll bet you're here to spend some time at our great hotel. I'm so glad you chose us. Now, let's get you settled." She continued to gleefully talk to us throughout the process. She let us know that she'd be available for anything we needed throughout our stay.
You may be skeptical and think that Yolanda just had great training and she was reciting a script for exceptional customer service. You'd be wrong !! We saw her over the next few days and she remembered us and asked how our stay was going. I watched her treat every person with interest, engagement and grace. It oozed out of her. She and I had a chat and she said, "I've been doing this for 20 years at this hotel and I just love it !! I'm going to be 60 soon, and I know that I won't be doing this forever, but I'm going to enjoy it while I can."
My wife and I had an incredible time in Houston. We went to the restaurants the Perry Homes folks recommended. We took some of the sites in town including the NASA Johnson Space Center and the traditional game of miniature golf we play on every vacation. Yes, we had a few snags during our trip like traffic and a few bumps in our plans. However, the majority of our time was exceptional.
Too often we walk through our daily lives burdened by fret, concern and the perceived anticipation of what will go wrong. Our focus is based more on obstacles, problems and potential pitfalls than it is on anything good. What a difference it makes when you intentionally refuse to get swallowed by those negative influences. There is so much in front of us that is good.
I'd love to say "great", but I'm a realistic optimist. Good works. Good is available and sitting right in front of us. This week take a deep breath and clear your mind. Then, as you step into what's ahead of you, look for the good things. They're waiting for you !!
To get you in the mood with a dash of funk and soul, here's some Rufus and Chaka Khan !!