I don't know if you celebrated it or not, but I declared yesterday "Favorite Human Day !!"  What is this day, you may ask?  It's a day dedicated to telling your favorite humans how wonderful and amazing they are !!  That's it.  Pretty simple.
Now, when some of you read this, you'll think "Why would I tell someone that they're amazing with no other reason and/or agenda?" Or something like, "Well, if I do that, won't they expect something from me?"
You see I think there's a serious thing missing not only in our lives at work, but in our lives in general.  And that is . . . encouragement !!
Really, it's true.  Try this . . . when you get/receive feedback – is it negative or positive most of the time?  I'll pause for the answer.  It's negative isn't it?  In fact, the majority of our systems in HR are built on negatives including our policies, performance reviews and general employee relations when we have to "deal" with people and their issues.  Ask yourself this – do you spend your time telling people what NOT to do, or what TO do?  I think I know the answer.
How do we expect our cultures to change when we don't encourage one another?  Why do we think that if we're positive with people that they'll just eventually turn on us?
Not me.  I encourage others.  I do it all the time without being asked and expecting nothing in return.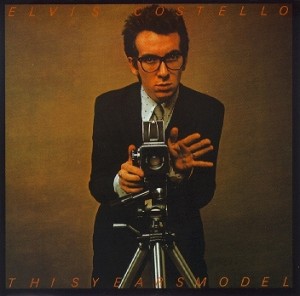 I follow the prophetic words of one of my rock n' roll icons – Elvis Costello in his classic tune "Pump it Up" from This Year's Model:
"Pump it up when you don't really need it.  Pump it up until you can feel it."
You don't need a reason to encourage people.  In fact, if you just do it randomly and genuinely, you'll probably be met with cynicism because people just aren't used to it.  Don't be discouraged.  Keep doing it.
This week I spoke at a local one-day SHRM Conference and the attendees and I were laughing (in fact howling at times) and having a great time – at a conference !!!  It was such a great relief to see HR people having fun and enjoying themselves talking about what we do for a living !!
Oh, and just so you know, my first "faves" were my wife and two amazing kids.  Then I called a few other faves and just left a voice mail to encourage them and tell them that I think life is better because they're around and a part of my life.  Got another person today and we laughed and laughed and he even said, "Man, I needed a call like this today."
I'm not going to list who I called or name drop.  These people mean the world to me, so I tell them directly.  Remember that all of us are humans.  Humans need encouragement.
Got a fave ??  Take time this week and let them know.  They'll love it !!