This may seem like an odd title, but I was slapped back into reality at our OHSHRM Leadership Day for Chapter Presidents.  We had a great, upbeat day which featured a Leadership Bootcamp lead by Tom Terez to open and then Bruce Boguski to close with a great motivational piece about how we approach each day as people in HR and our lives in general.
One item Bruce hit on is the words we use.  Seems simple, but it's amazing how many negative words just fill each and every moment of our days.  We use these words when we talk about others and even ourselves.  It was especially telling when he asked us to reflect on these words in our work as HR professionals and leaders.
What are the words ??  You know them all too well.  Most of them end in "n't". Words like "Don't", "Can't", "Shouldn't", "Couldn't", "Won't" . . .
Does this sound familiar?  You wake up to head to work and you tell youself you don't want to deal with so-and-so today . . . You can't handle how another department is handling a certain situation . . . etc.
When you sit back and think of how many "n't" words fill every sentence that we use, you'll be shocked.  (I had to really had to be intentional in writing this post to see if I could even do it without n't words other than for examples !!)
Now, think about our HR practices and policies.  The vast majority of the ones I see are written with more don'ts vs. do's.  If we continue to approach our employees with what they can't, or shouldn't, do – how can we expect them to look at what they do from a positive perspective ??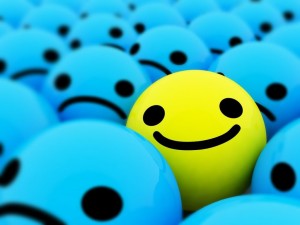 It's time for us to change this !! We can, and should, be genuinely positive !! Who says that we have to continue to go with the flow of darkness that seems to take up most aspects of media, entertainment and culture?
We've come to a point where positive people bother us.  Well, I plan to bother people.  A LOT of people !!
It's a real challenge, and I'm only one day into it, but I'm going to do my best to reduce and get rid of the "n'ts" – I hope you join me !!  Think how much better our workplaces would be if HR took this approach !!