Recently, I had the opportunity to be the opening speaker at the Northern Ohio HR Conference (NOHRC). It was a great time and I appreciate people slogging through the 4 inches of snow to make it out for a day full of quality professional development !!
I'm not sure what the attendees expected from my presentation, but one thing that didn't happen (and never will) was that I didn't give anyone a "silver bullet."  I didn't do this because I don't think they exist.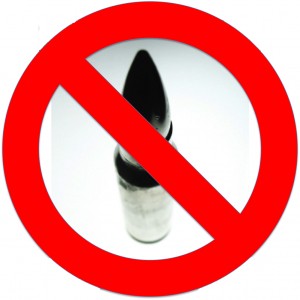 Conference attendees keep looking for "best practices" and ways to copy what successful HR efforts have already been done.  I struggle with this because I follow the tenet I heard from Dave Ulrich (paraphrasing) – Best practices are always behind. HR should be creating NEXT practices !!
It's a great philosophy to follow because I truly think that HR can, and should, move things forward both in the profession and in their organizations.  To do that you have to do two things: (1) Create the future and (2) Act !!
The time of "let's see what happens" and "I want my seat at the Table" are gone.  In order for HR to remain relevant and sustainable, it has to create and act in order to be integrated within organizations.
Don't say it can't be done either !!  Companies and Sr. Management are looking for HR to be integrated.  They don't need administrative death traps that only look at what is compliant or not.
So, what can we do?  How can we help the profession and practitioners see that there are so many ways to help HR move forward ??
Well, Jason Lauritsen and I are going to facilitate a session at HRevolution 2011 at the end of April which will attempt to gather the thoughts of a great group of HR pros to see what they think and how WE (that means ALL HR professionals) can move HR forward.
I have a feeling that many "bullets" will be shared and I can't wait !!  I already have my Kevlar fitted.  Jason and I want to see HR move ahead.  How about you ??