Father's Day is a wonderful time filled with a mix of emotions. It's a day to be thankful and fondly recall my two dads. My biological father, John, passed away when I was four years old. I don't have a ton of memories of him, but my extended family has told me we have the same walk, same loud laugh, and the same dose of extroversion. My dad never met a stranger. He would make quick friendships at every turn. It served him well as a Seargent who served in Vietnam because he was always focused on his men instead of himself.
My mom remarried when I was 13 years old to my second dad, Don. It wasn't easy for him to jump into a family with two teenage boys. However, he made it work. He was a glorious example of work ethic, serving others and the community you lived in. He was always the wittiest person in the room, and he taught me countless lessons on how to be a consistent husband and father. He passed away at the end of 2020 and I miss him daily.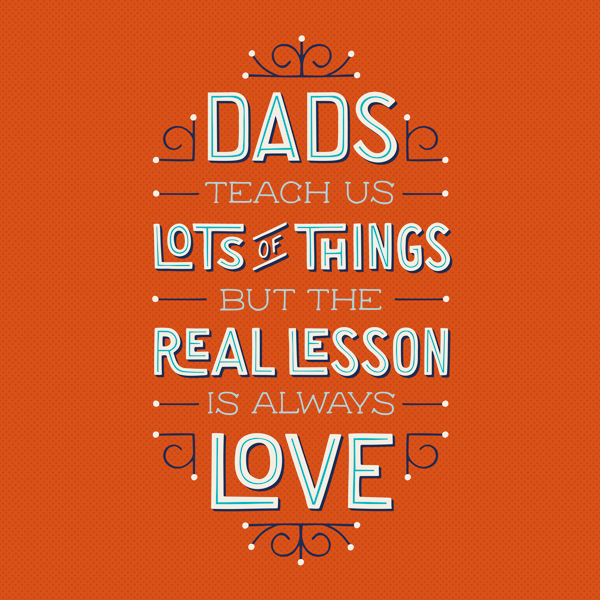 My "kids" are now adults. They are out on their own and I couldn't be more proud of them. They are finding their way in life, their careers, and their relationships. We are having real conversations about every topic possible and I love seeing them continue to grow and develop. There have even been a few times where they've asked my advice !! I nearly fainted the first time it happened and cherished it at the same time. Making the transition where we are now has been the best stage of fatherhood yet.
I know I have been fortunate with my two dads. Trust me. We have had our ups and downs and disagreements. I've had the same with my kids. But that's honestly just life. Life happens and I wouldn't change a moment. My two dads were with me through all the facets of my life and I plan to be there for my kids for as long as I'm on this planet.
I'm not sure what the future will hold for me, my wife, or my kids. I hope that one day they have fond memories of their dad and share the experiences they had with me over the years.
For everyone who is a fellow dad – Happy Father's Day !!
It's quite an adventure. An adventure worth taking.