Our lives are ever-moving. We try to maneuver through a flurry of activity and make it seem like we have it all together. Internally we are bound in knots because just as we feel like we make progress in one area of life, we get upset that another area slips. It can be overwhelming and feel like you're trying to run in quicksand. Add to this the fact that every person walking around you feels just like you do.
We tend to do one of two things in reaction to this hurried pace. We either suffer and complain about the state we find ourselves in, or we add more activities. It seems odd we'd choose to take on more thinking everything will balance out. The math doesn't work. Living in a state of hurriedness is neither healthy nor sustainable. Few of us, however, do much to combat it. If anything, we supplement this rapidity with caffeine, poor eating habits, or worse.
There's nothing wrong with living a robust and full life. It would be fantastic if that was true for everyone as long as it would be filled with activities that brought us joy. This includes the work we do. We can't get torn up about our jobs because we need to work. Now, our jobs could be difficult and challenging for many reasons. We could have managers who make work miserable. You may need to change where you work and who you work for, but you'll still do better having a job.
There's another facet that impacts our life journey. Too many people look to try to determine the end of what they're facing. You'll hear terms like "work with the end in mind." It appears to be an optimistic, forward-thinking aspiration, but when you feel out of control you can't see an end to anything. So many moving parts and so many people vying for your time and attention lead to people getting more stuck than moving in any distinct direction.
I've always been a person who is involved in a multitude of endeavors at the same time. I usually have multiple projects moving at work, a list of to-do's at home, keeping up with several different groups of people on social media daily along with involvement in my church and civic organizations. This doesn't include regularly writing a blog and trying to compose a third book on HR. Those are just a few of the things I am doing. Nor does it include what's also happening with my wife, kids, and extended family.
It sounds like there's too much happening in my life, but this is "normal." I'm sure it's the same for you. I rarely feel like I'm sinking though because my focus is not on the end of the activity – it's the next step.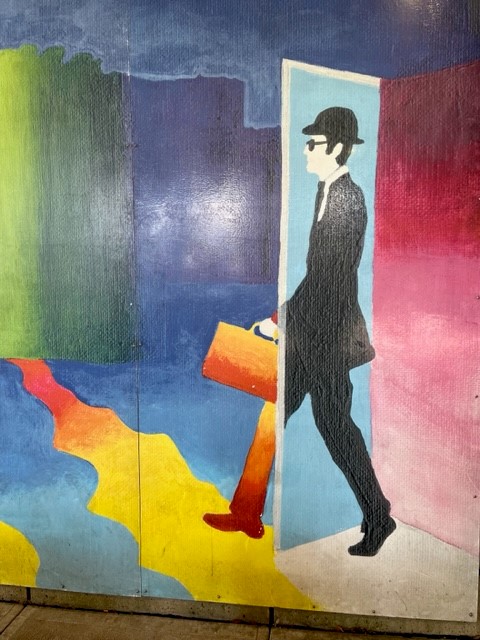 You may think this is short-sighted, but I beg to differ. Having a "next step" approach keeps me moving at a regular steady pace. I don't take one step and then freeze. The first step leads to the next step then the next step and the next step, etc. Doing this allows me to maneuver from one area of life to another since each one involves the next step of one kind or another.
One "next step" may require a high level of energy and intensity while another may call for calm. A next step could be to pause and reflect, or it could mean concerted time for an extended period. The key to all of this is simple – stay at a next step pace on a regular basis. It's more important to experience consistency than it is to wallow in a state of hustle and bustle.
This next week make the decision to get off the unending treadmill. Be assured you can still be involved in as much as you choose, but determine what the next step will be. Then take it.